Posted on: July 1, 2015
From: HouseLogic.com By: Deirdre Sullivan
No doubt, exterior upgrades like adding a wood deck or installing new garage door offer great return on investment that's worth the cash outlay. But these four blogger projects will ratchet up your curb appeal for a lot less money. And your friends will think you hired a pro.
A Champagne Fence on a Beer Budget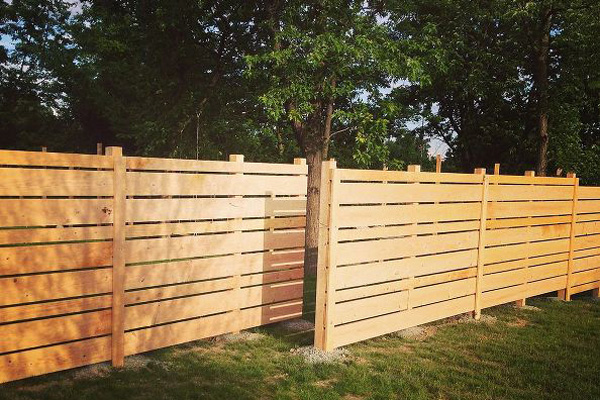 Image: The Unique Nest
Laura, the blogger behind The Unique Nest, wouldn't let her limited funds put a damper on her curb appeal vision. Her DIY fence enclosed a 1/4-acre side yard for only $1,000.
Not only is it beautiful, it's functional: It keeps her kids and dog safely in the yard and adds privacy and value.
She and her hubby:
Sketched out their design to calculate how much lumber they needed. The project required around 250 pieces of rough-cut Hemlock wood.
Contacted Dig New York, a nonprofit that marked underground utility cables and pipes on the property, so they could dig safely.
Rented an auger — essentially a giant drill — to dig holes. Their project required 29 fence posts. The rental made the four-day building process a lot easier.
Tip: If you have a wood fence, apply stain or wood preservative every three to five years to protect it from bugs, rot, and sun damage.
The Landscaping Power of a Little Concrete Edging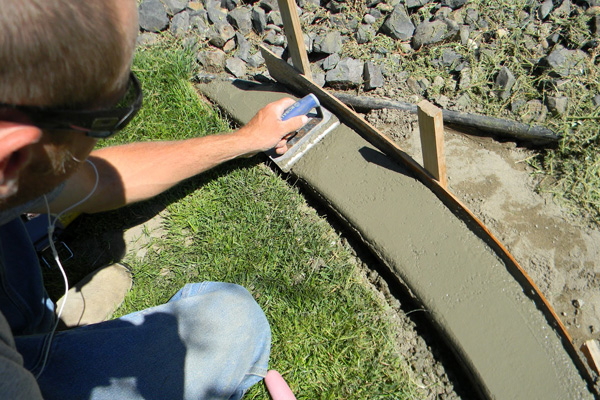 Image: Home is Where They Love You
Besides adding spit and polish to your landscape, edging can help keep weeds and grass from overrunning your garden.
Camie, from the blog Home is Where They Love You, thinks her decorative and functional concrete curb looks like a pro job, and we agree. Even better, she created it for less than $20.
In a nutshell, she and her husband:
Crisply defined the garden's border while also creating the curb's form using bender board and wood stakes.
Poured the concrete into the form.
Used an edging trowel to smooth out the curb's shape.
A Driveway That Just Looks Expensive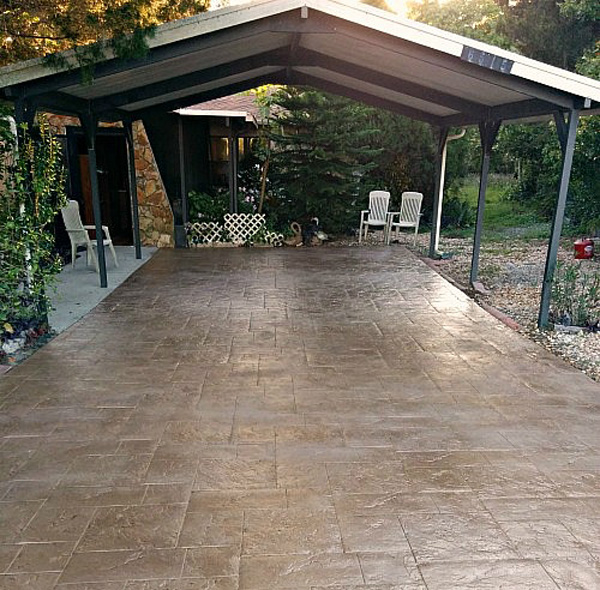 Image: DIY Fun Ideas
When Jenise from DIY Fun Ideas created this tile driveway at her mom and pop's place, she became a serious contender for world's best daughter.
But, here's a secret: She says this concrete project is so easy that even a DIY novice can build it.
Here's quick breakdown of the project's three basic steps.
1.  Mix mortar in a bucket.
2.  Spread the mortar into a tile mold.
3.  Place the freshly minted tile into place on the driveway.
And get this: A pro might charge $10 per square foot to build a driveway like this one; Jenise's project cost about $3 per square foot.
A Garden Tool Organizer to Love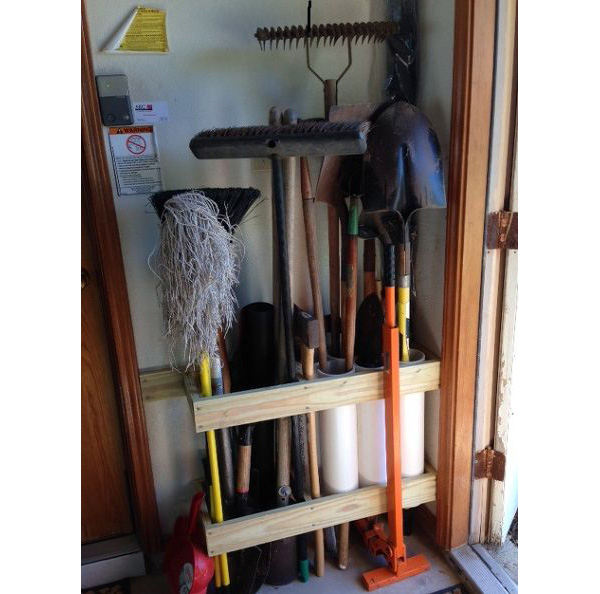 Image: Ouina, HomeTalk.com contributor, Edinburg, Texas
Love to putter around in your garden, but hate trying to retrieve yard tools from a disorganized jumble in your garage?
Ouina, an avid tipster to the HomeTalk.com online community, concocted a clever built-in that keeps rakes, spades, trowels, and pruners neatly grouped in a garage or shed corner.
She:
Created the built-in using precut lumber and PVC pipe.
Attached the lumber used to create the wood frame to the wall studs.
Mounted PVC pipe onto the wood frame to keep it off the floor. This makes cleaning up around the built-in easier.
---