Posted on: October 11, 2017
Do you have a favorite new local restaurant or business that you are really excited about?
I've been trying the coffee at a new place in Germantown called "Germantown Espresso". It's very good actually.
What do you enjoy in your free time?
I cherish my free time, driven by the rude calculation that shows me how little of it I have.  In the summer I set great store by the simple things, like sitting in Julie's treasured  garden and tending, perhaps whimsically, to the plantings, or setting out planless, on foot, in the old Wissy. Hanging with my wife and kids on a Sunday night is always something fun. What's not to like? Reading late at night is another favorite. Come deep winter, you'll find me watching old movies on the lighted box, cooking dinner and entertaining friends. I own several antique automobiles. Surprise: I am happy as can be playing with them under the hood. Sometimes, uncut and unhyphenated indolence wins the day.  
What is your idea of a perfect weekend?
I'm partial to taking my wife on road trips in one of our old cars, setting out (for example) early on an autumn morning with the top down, threading our way through the Poconos with no particular place to go, ending up contentedly at a village inn, staying the night after a cozy dinner by the fireside. 
iPhone or Android?
Where is your favorite place to vacation?
I love Italy. Rome, Florence, Amalfi Coast, Capri – in that order.
What is your favorite dessert?
Any chocolate will do, whipped cream also.
Tea or coffee?
Mostly coffee/espresso, but I still love a good tea.
What is your favorite style of house?
The "PAID OFF" kind
Vacation Type: Adventurous or relaxing?
There are trips and then there are vacations. I prefer vacations.
What is your favorite season of the year?
Why did you decide to make real estate sales a career?
I cannot with confidence peer back through the mists of time and put my finger on exactly what underlay my decision to get into the selling of real estate. Long, long ago, this one! I would say, though, that the plunge was more or less the product of a personal evolution. In my early days I had worked as a contractor and developer, but tugging at me all the while was a raw and untrained—but authentic and powerful– love of art and music. Houses and buildings can be extraordinarily beautiful, from the deceptively noble row houses in the river wards to the Xanadu of Chestnut Hill. At some point, it struck me that the only way to actually live in a work of art was to make one's home in a structure of beauty, either unmeant beauty or plain-to-see beauty, and that appealed to me. I say "live in." It works for me just to broker the sale of a good house. It is also worth noting that real estate is one of only a few ways a common man can snuggle up to something like wealth. I have flipped my share of houses. End of confession.
To contact John, call 267-312-1925 or email john@elfantwissahickon.com
---
Posted on: September 22, 2017
What do you like to do in your free time – besides sell real estate?
Spend time with our family (brother, children, grandchildren, niece's & nephews' families); hang with our friends; listen to music; attend concerts; visit new places; plan vacations; attend Mason's meetings; walk in the Wissahickon; do most anything outdoors in nice weather.
Where is your favorite place to vacation?
Ocracoke NC. You get there by driving down the Outer Banks and onto the ferry boat: INSTANT TRANQUILITY. I am both anxious and relaxed as the ferry pulls us onto Ocracoke Island. I can always close my eyes and imagine the beach in front of me; walking far into the water, yet my knees remain dry (enormous sandbar). This is my Beach Heaven.
What is your favorite dessert?
A good cannoli; crisp shell, gritty cheese filling…
What is your favorite style of house?
Queen Anne houses, with its mishmosh myriad of construction textures & colors, accents & appendages.
Why did you decide to become a realtor?
I had been commuting from our home in Germantown to my job as a store manager on Penn's campus. It seems whenever the family went anywhere, I would point out the styles and architectural features of neighborhood housing to the wife and children. Finally my wife said, "Instead of selling five and dime s—, why don't you sell something of big value – like houses?" The rest is history, 30+ years and counting.
To contact Neil, call 215-431-5095 or email neil@elfantwissahickon.com
Visit Neil's Homepage here!
---
Posted on: May 18, 2017
Elfant Wissahickon Realtors and The Philadelphia Moves Team would like to thank the National Trust for Historic Preservation for placing their trust in them for the sale of Upsala, the historic mansion in Mt. Airy that served as the staging ground for Continental Army forces during the Battle of Germantown.
The mansion began as a private residence and it will become one again with its purchase from a private seller for well over its $499,000 asking price. Elfant Wissahickon Realtors listed the historic 7-bedroom, 1.5-bath home in September of 2016, and two months later, the house was under contract
"Upsala is a special property and this is a victory for its long-term stewardship," said Katherine Malone-France, the National Trust's vice president for historic sites. "We are delighted that the new owners are returning the property to its original use and are committed to its preservation."
As part of the public access requirement of the preservation easement, the new owners will allow the front of Upsala to be used for the Battle of Germantown reenactments, annually held in October. Mt. Airy Day will be held on the grounds of Cliveden and the 6400 block of Germantown Avenue."
For more information about Upsala, you can go HERE
---
Posted on: April 24, 2017
Where are you working today / where are your appointments?
Sundays seem to be my busiest day. I am working the floor schedule at Elfant Wissahickon this morning, showing an apartment in Germantown at noon and taking a client to see a great modern ranch in Flourtown this afternoon.
Do you have a favorite new local restaurant or business that you are really excited about?
Favorite new restaurant is Jansen, The owner is a good friend and neighbor.
What do you like to do in your free time – besides sell real estate?
I was a Chef for 25 years before I became an agent, I cook a lot, do yoga and hike in the Wissahickon.
What is your favorite style of house?
My problem is I love all types houses! The shabbier the better for me.
Check out Jenny's Facebook Page here!
Delicious desserts made by Jenny
Jenny's beautiful garden
---
Posted on: August 14, 2013
Who:  6300 Germantown Business Alliance, & the Historic Concord School House
What: The 6300 Germantown Business Alliance and the Historic Concord School House will hold a Back-to-School giveaway for school supplies for the first 150 students, accompanied by their parents/guardians, who come to the School House.
When:  Saturday August 17th from 10am to until the backpacks are gone (last year by noon).
Where:  The Concord Schoolhouse, 6309 Germantown Avenue, Philadelphia PA 19144
This is the fourth year that the 6300 Germantown Business Alliance and the Historic Concord School House will give away school supplies to local children. This year's event continues to garner more community support than in the past years. In the past the event was completely funded by the 6300 Germantown Business Alliance, the Concord School House, and individual business owners on that block. There has been such a strong response and desire for more supplies that this year businesses from the greater area were approached to Co-Sponsor the event, and they have been very supportive.
Additional 2013 Co-sponsors include: Elfant-Wissahickon Realtors/The Neil Kugelman Team,  Trolley Car Diner, and Historic Germantown.
With the combination of such wide support, 150 local children will be supplied with backpacks loaded with pens, pencils, rulers, erasers, notebooks, crayons, folders, and calculators. Children wishing to receive a backpack must be accompanied by a parent or guardian. Children must be present to receive a backpack. Please note, all supplies will be given on a first come, first serve basis, and we hope that we will give away all 150 backpacks well before 12 pm. Also the Concord School House will be open for tours.
Councilwoman Cindy Bass' office was very supportive of the 2012 event. Chief of Staff Rosa Woods, and Constituent Service Liaison Brandon Vaughan both helped assemble the backpacks on Friday evening before the event. On Saturday both Theresa D. Brunson, Esq., Director Of Legislation and Darlene Boykin, Scheduler and Special Assistant gave many hours towards directing the crowds of families to the supplies and tours of the school house.  Kyasha Tyson, Legislative Assistant to State Representative Cherelle Parker provided Voter ID information for the visiting parents.
---
Posted on: October 28, 2011
A few (of many) cool things happening for the Halloween weekend on Germantown Avenue:
-the 13th Annual Trick or Treat Pancake Breakfast benefiting the Chestnut Hill Rotary Club, held at the Lutheran Seminary, 7301 Germantown Ave, Saturday 10/29, 8-10:30.
-Scary Stories at the Stagecrafters Theater, FREE for children!  Friday and Saturday.
-Trick or Treating from the businesses along Germantown Avenue in Chestnut Hill, Sunday, 10/30 from 2 to 4.  Stop by our office for some candy!
More info on all of the happenings on the Hill this weekend can be found here.
Happy Halloween!
Posted by Paul Walsh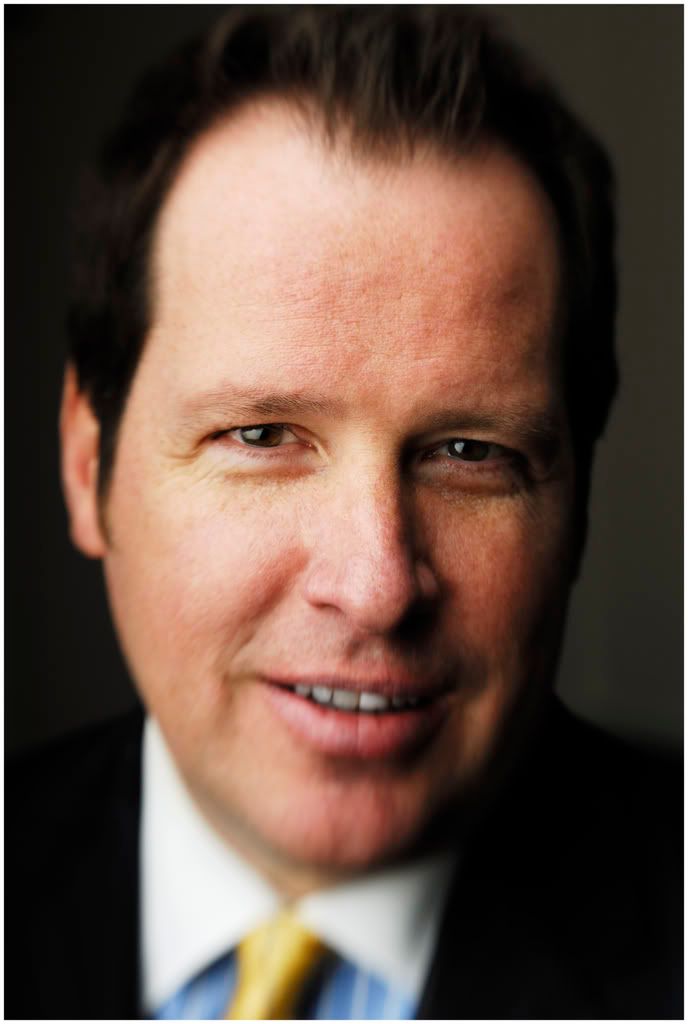 ---
Posted on: September 30, 2011
–Revolutionary Germantown Festival Every year, the Cliveden estate on Germantown Avenue plays host to a Revolutionary War reenactment on its grounds, with activities for kids and adults, guided tours and an "18th century shopping experience."  Historic sites throughout Germantown (and there are MANY) open their doors to the public.  Many of the attractions are open 10 am to 7:30 pm and the reenactments are held at 12 and 3 pm.
–Philadelphia Open Studio Tours at Mt Airy Art Garage:
With audiences of 20,000+ hitting the streets of Philadelphia to learn about the life and work of studio artists, Germantown, Mt. Airy, and Chestnut Hill will host a variety of artists' work and creative workspaces. You'll find POST locations in artist's homes, restaurants, art galleries, and local businesses all along the Germantown Ave. corridor. So mark your calendars for Oct 1-2, Saturday-Sunday from noon to 6 pm. To make your Sunday on Germantown Ave. even better, there will be a Northwest Trolley Shuttle. $5 will give you an all-day pass to travel up and down Germantown Avenue to visit the various sites and artists' studios. We expect this weekend to be a feast for the senses and inspiration to all.

Among the various locations hosting POST, the Mt. Airy Art Garage (MAAG) is a community partner and will be a special place to visit. It will also be a destination point to catch the Trolley Car in Mt. Airy! In its newly opened 5,000 sq. ft. garage, you will find more than 20 emerging and professional MAAG member artists from the Northwest displaying their fine art and handcrafts. You'll find a variety of mediums ranging from photography, to clay, to painting, to jewelry, to metal sculpture, to handcrafted leather goods—guaranteed to be something for everyone. Be sure to stop by, support your local artists, and share in their vision! MAAG will be open Saturday and Sunday, Oct. 1-2, from noon – 6 pm at 11 West Mt. Airy Avenue. Mt. Airy Art Garage will also provide you with the most up-to-date festival information about participating artists and venue locations in the Northwest. For more information call 215.242.5074 or visit www.mtairyartgarage.org.
Posted by Paul Walsh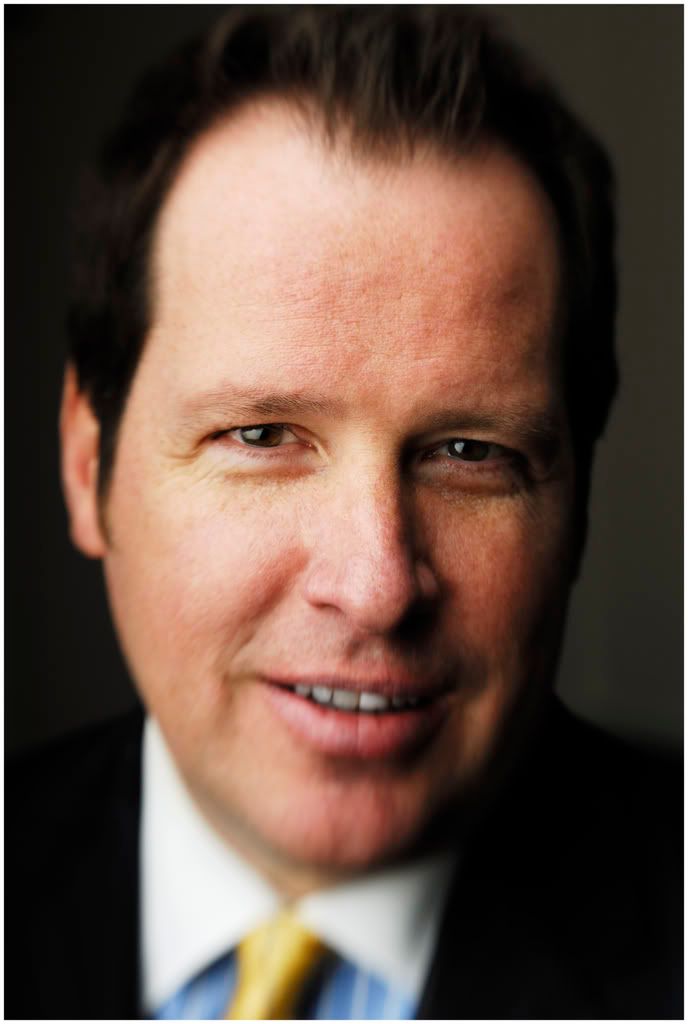 ---
Posted on: May 22, 2009
It's the holiday weekend! There's a great story in today's Inquirer about a group of neighbors in Germantown combining their backyards to create one big yard. I've actually known about these Yards for a while since one of the neighbors is our administrator, Katey McGrath.
Last spring, she and her neighbors pulled up their fences and landscaped the communal space together. She told me about it because our company had a hand in its inception. We listed and/or sold half of the houses in the row!
I'm sure Katey and her friends will be celebrating Memorial Day in the backyard!
It's a little one-way tree lined street in Germantown, with friendly neighbors and a great story, just like so many others in northwest Philadelphia. Hope you like it! Have a safe and happy Memorial Day!
Posted by Paul Walsh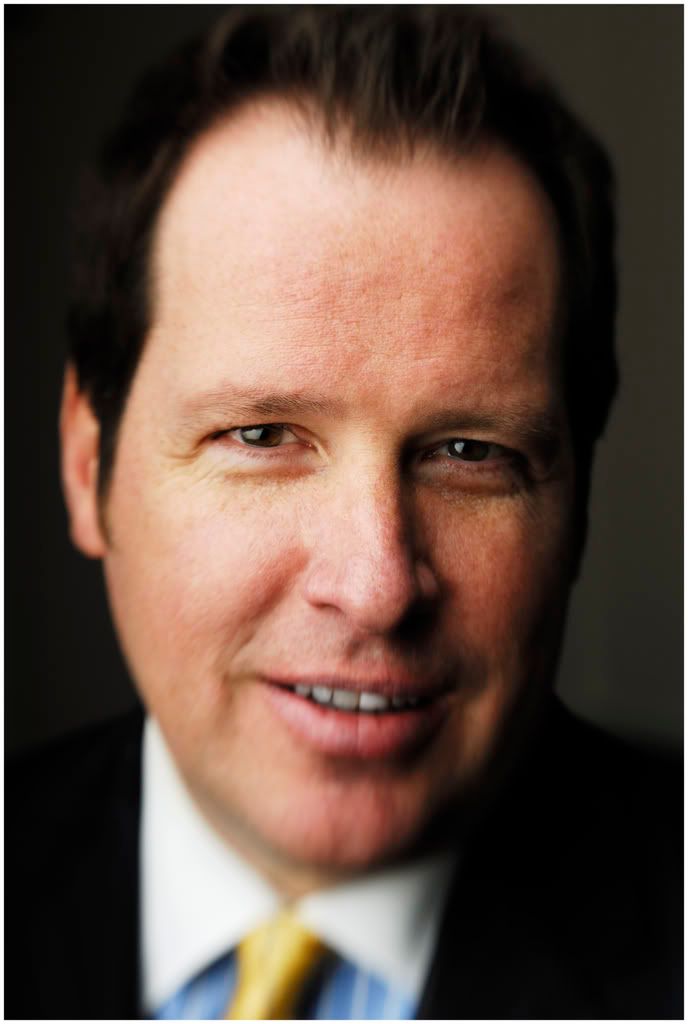 ---
Posted on: January 22, 2009
Happy New Year! After a short hiatus from blogging over the holidays – we're back and ready to start the year off right.
On Wednesday, our company had its first joint sales meeting of 2009. It's a company goal for this year to visit local historic and interesting sites in our marketplace. The first stop on our list was the Cliveden House located on Germantown Avenue at Johnson Street.
It was a refreshing change of pace, meeting in the estate's old carriage house; we had coffee and bagels amid an exhibit about the Walnut Lane Bridge, celebrating it's 100 year anniversary. Taking stock and going back to basics is a great way to start the new year; we had a lively discussion about creative marketing that really got everybody motivated. With interest rates this low, great housing inventory, and professional agents, I have a really good feeling about our company and the real estate market this year!
After the meeting, we were treated to a behind-the-scenes tour of the main house on the Cliveden estate, which everyone enjoyed. Most of us know Cliveden from the yearly reenactments of the Battle of Germantown each October.
We'll be looking for a great site in the northwest to host our next meeting – there are so many to choose from! Let us know your favorites in the comments.
Posted by Paul Walsh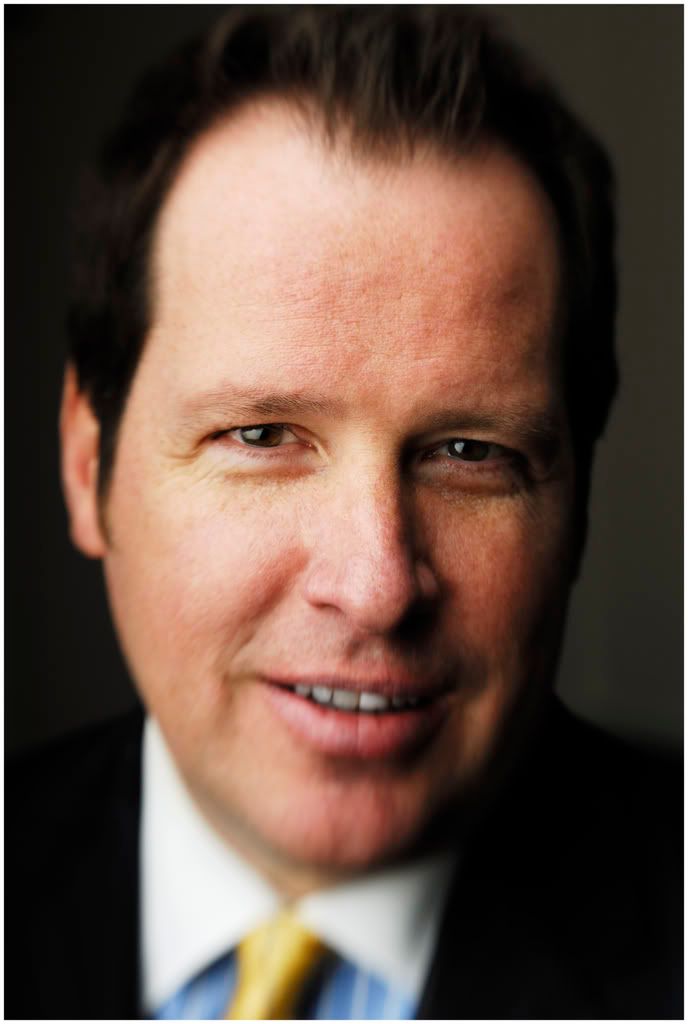 ---
Posted on: June 20, 2008
I was born and raised in Germantown. My family lived on the 5100 Block of Keyser until I was six years old. We eventually grew out of the 3 bedroom row home on Keyser Street (7 children can do that) and moved to a large twin home on the 400 block of Manheim Street, right across from the Germantown Cricket Club. I got married in 1984 and moved – a whopping three blocks – to the 4800 block of McKean Avenue.  I no longer live in Germantown, but I still own property there and my company lists and sells more homes in Germantown than any other Realtor*.
My roots in the area keep it near and dear to my heart. Positive news about "my neighborhood" always makes me feel great and I enjoy sharing it:
This recent article, available here, in the Philadelphia Business Journal indicates that there is a new marketing campaign on the way for Historic Germantown. That's great news for one of Philadelphia's most Historic neighborhoods!
*Based on figures from Trend, the MLS of the Greater Philadelphia Association of Realtors, January 1, 2007 through December 31st, 2007.
Posted by Paul Walsh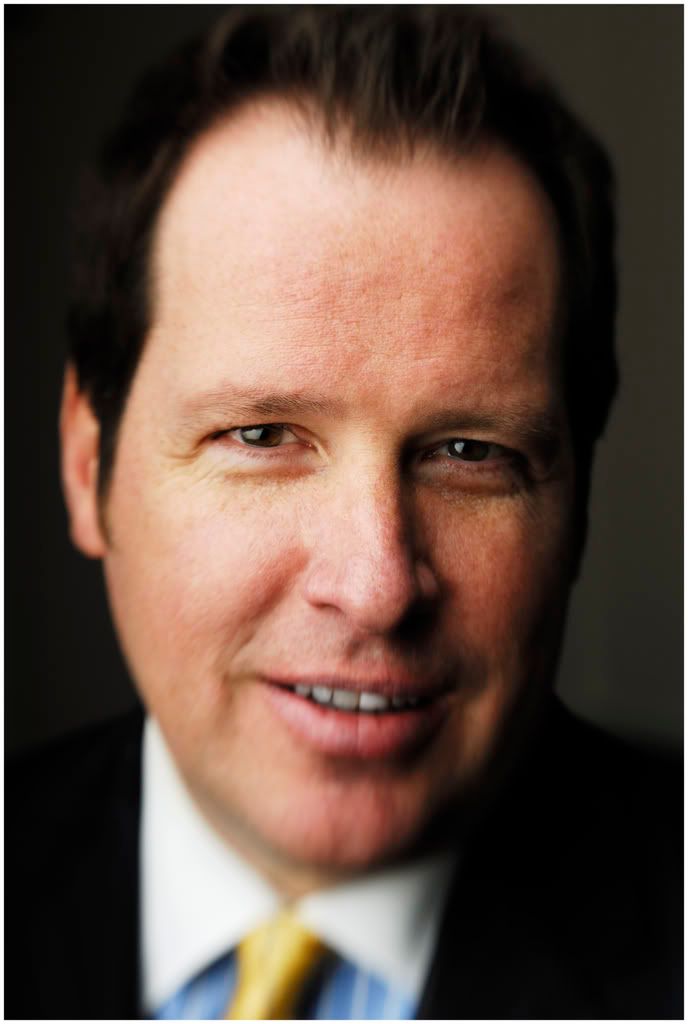 addthis_options = 'favorites, email, digg, delicious, myspace, facebook, google, live, more';
---