Posted on: October 11, 2017
Do you have a favorite new local restaurant or business that you are really excited about?
I've been trying the coffee at a new place in Germantown called "Germantown Espresso". It's very good actually.
What do you enjoy in your free time?
I cherish my free time, driven by the rude calculation that shows me how little of it I have.  In the summer I set great store by the simple things, like sitting in Julie's treasured  garden and tending, perhaps whimsically, to the plantings, or setting out planless, on foot, in the old Wissy. Hanging with my wife and kids on a Sunday night is always something fun. What's not to like? Reading late at night is another favorite. Come deep winter, you'll find me watching old movies on the lighted box, cooking dinner and entertaining friends. I own several antique automobiles. Surprise: I am happy as can be playing with them under the hood. Sometimes, uncut and unhyphenated indolence wins the day.  
What is your idea of a perfect weekend?
I'm partial to taking my wife on road trips in one of our old cars, setting out (for example) early on an autumn morning with the top down, threading our way through the Poconos with no particular place to go, ending up contentedly at a village inn, staying the night after a cozy dinner by the fireside. 
iPhone or Android?
Where is your favorite place to vacation?
I love Italy. Rome, Florence, Amalfi Coast, Capri – in that order.
What is your favorite dessert?
Any chocolate will do, whipped cream also.
Tea or coffee?
Mostly coffee/espresso, but I still love a good tea.
What is your favorite style of house?
The "PAID OFF" kind
Vacation Type: Adventurous or relaxing?
There are trips and then there are vacations. I prefer vacations.
What is your favorite season of the year?
Why did you decide to make real estate sales a career?
I cannot with confidence peer back through the mists of time and put my finger on exactly what underlay my decision to get into the selling of real estate. Long, long ago, this one! I would say, though, that the plunge was more or less the product of a personal evolution. In my early days I had worked as a contractor and developer, but tugging at me all the while was a raw and untrained—but authentic and powerful– love of art and music. Houses and buildings can be extraordinarily beautiful, from the deceptively noble row houses in the river wards to the Xanadu of Chestnut Hill. At some point, it struck me that the only way to actually live in a work of art was to make one's home in a structure of beauty, either unmeant beauty or plain-to-see beauty, and that appealed to me. I say "live in." It works for me just to broker the sale of a good house. It is also worth noting that real estate is one of only a few ways a common man can snuggle up to something like wealth. I have flipped my share of houses. End of confession.
To contact John, call 267-312-1925 or email john@elfantwissahickon.com
---
Posted on: April 24, 2017
Where are you working today / where are your appointments?
Sundays seem to be my busiest day. I am working the floor schedule at Elfant Wissahickon this morning, showing an apartment in Germantown at noon and taking a client to see a great modern ranch in Flourtown this afternoon.
Do you have a favorite new local restaurant or business that you are really excited about?
Favorite new restaurant is Jansen, The owner is a good friend and neighbor.
What do you like to do in your free time – besides sell real estate?
I was a Chef for 25 years before I became an agent, I cook a lot, do yoga and hike in the Wissahickon.
What is your favorite style of house?
My problem is I love all types houses! The shabbier the better for me.
Check out Jenny's Facebook Page here!
Delicious desserts made by Jenny
Jenny's beautiful garden
---
Posted on: March 24, 2017
Where are you working today / where are your appointments?
I am actually doing work at home today, I have to write up a listing contract, do last minute items for 2 of my closings next week and then I have an appointment to show houses in Chestnut Hill.
What is your favorite on-the-go lunch choice?
Most days, if I'm really busy, I'm sorry to say it's a granola bar and maybe a yogurt. I try and eat healthy, but sometimes when you're really busy, it's hard. Sometimes I skip lunch altogether!
Do you have a favorite new local restaurant or business that you are really excited about?
Depends on where I am. In Chestnut Hill it's Green Soul, they have the best salmon salad! In Ambler, it's definitely El Limon, it's the closest I've found to actual food from Mexico, amazing burritos! In Mount Airy it's Trolley Car Diner for best burgers, and in the Elkins Park/Jenkintown/Glenside area it's the original Union Jacks, best wings I have ever tasted, although Gracie's, the new place that just opened on Limekiln Pike is extremely good and kid friendly too!!
What do you like to do in your free time – besides sell real estate?
Free Time, What's that? lol. I like to run/work out, go help out at my daughter's Kindergarten class or bake, I LOVE to bake.
What does your perfect weekend look like?
Actually, I'd like to hang out with the coolest person I know, my 5 year old daughter Sydney. My husband and I like to take her to plays, museums or to the movies, her excitement about everything is contagious and puts us both in a great mood! If it's summer though, we like to go swimming or hiking/camping.
iPhone or Android?
iPhone please!!
Where is your favorite place to vacation?
We like to go to my husband's Father's house in Baja, Mexico. It's on the beach and so wonderfully idyllic, we come home completely refreshed!
What is your favorite dessert?
hmmm, that's a big question, I am a huge dessert person and I love to bake. I would say carrot cake. I think I could eat an entire pan of it myself!
How do you organize your day?
I start the day with marketing, I make sure I spend at least an hour either blogging or updating my website and SOI, then onto my callbacks for the day, making appointments and then I'm off to the races either showing or going to listing appointments.
Tea or coffee?
Tea actually. I am allergic to coffee!
What is your favorite style of house?
I love old, historic houses. My favorite style is Old Victorians. I am a sucker for the round turrets and the different level roofs. If it has gingerbread on it, I'm a goner!!
Vacation Type: Adventurous or relaxing?
I would like to say relaxing, but I have a hard time doing that. I'm really an on-the-go person, so adventurous is really more my style. I love to try new things, places, new foods and anything else that sounds fun!
What is your favorite season of the year?
I am a Spring and Summer person. I love the warm weather! Puts me in a great mood and gets me up and running. I HATE the cold, although I like season changes, so I'm ok with Fall, but once the holidays are over I am DONE with the cold and I count the days until Spring.
Why did you decide to become a realtor?
I have ALWAYS loved houses. A lot of my family is in different aspects of the business so I was exposed to it at an early age. I was a touring musician for 20 years and when it came time to settle down in one place it was a no-brainer for me to just transition to Real Estate. I also have to say it was a no-brainer to come to Elfant Wissahickon as well. They treat us like family and I would never work anywhere else!
What is your favorite part of being a realtor?
I love the puzzles this job puts in front of you. In selling, the puzzle of finding the best way to market a property so that it goes quickly at the best price or initially figuring out what a client wants out of their Realtor, whether it be a friend/hand holder or a business-minded shark. In buying, I love the people-puzzle. Figuring out what EXACTLY they want in their perfect home and then finding it for them is so much fun for me. I hate sending people a bunch of properties that they have to wade through to get to the right one, so really figuring out what they think is best for them so I can vet through them first is always the most fun to puzzle out.
To contact Amy, call 267-226-3926 or email agreenstein@elfantwissahickon.com
Visit Amy's Homepage here! Check out Amy's Facebook account here!
---
Posted on: March 9, 2017

To contact Mike, call 215-570-1920 or email mike@elfantwissahickon.com
Check out Mike's Facebook page here! Visit Mike's LinkedIn account here!
---
Posted on: March 8, 2017
Elfant Wissahickon Realtors proudly recognizes and congratulates
the company's 2016 Top Producers at our Annual Awards Breakfast!
Thank you all for an amazing and successful year 2016!
Mary Jo Potts & Associates – Top Producing Team (Transactions)
Mary Jo Potts – Top Producing Team Leader (Transactions)
Tiffany Wainwright – Top Producing Team Member (Transactions)
Joanne Colino – Top Individual Producer (Transactions)
Karrie Gavin Group – Top Producing Team (Volume)
Karrie Gavin – Top Producing Team Leader (Volume)
Jacob Markovitz – Top Producing Team Member (Volume)
Joanne Colino – Top Individual Producer (Volume)
Ksenia Scorsolini – Rookie of the Year (Volume)
Andon George – Rookie of the Year (Transactions)
The Adams Group – 20 Million Dollar + Production
Schwartz Nealy Team – 20 Million Dollar + Production
Philadelphia Moves Team – 20 Million Dollar + Production
---
Posted on: February 23, 2017
Where are you working today/where are your appointments:
It is an exciting beginning to the year, and my schedule today reflects that. I am spending some time at the office, but have already been to Ardmore, Mount Airy and Wyndmoor. Both listing homes and walking a client through the inspection process.
Where is your favorite on-the-go lunch choice?
Tacos! Mi Puebla in Mount Airy, or El Limon in Conshohocken and Ambler. Pho is another lunch favorite. There are a variety of great noodle places on Adams Avenue off the Boulevard.
Do  you have a favorite new restaurant that you are really excited about?
Banjara Indian Restaurant in Chestnut Hill. Martha and I love Indian food.
What do you like to do in your free time – besides selling real estate?
I try to swim laps everyday. In warm weather there is nothing more relaxing for me than getting out our 38 pound Kevlar canoe and hitting the lakes and rivers, birding along the way. We hike a lot up at the Pulpit and Pinnacle, near the Appalachian Trail, and further north too. But, my ideal heaven is a great meal, probably prepared by Martha and me, and long rambling conversations with friends with plenty of good wine.
iPhone or Android?
I have an Android. I am not an Android.
What does your perfect weekend look like?
Well, one of those two days I will be showing houses, which is always fun. At home, our granddaughter Cece will be joining us for a sleepover, with first a walk at the Morris Arboretum, and then Frozen and popcorn. The next day Martha and I will get the canoe out or head to the Shore for a few hours. Dinner is likely to be at Phil's in Blue Bell. Incidentally, Phil's has the best martinis in the area. You're welcome.
What is your favorite dessert?
Crème brûlée. (Best I ever had was at the Angry Trout restaurant in Grand Marais, Minnesota one January, sitting just above a crystallized Lake Superior with a slim pane of glass between me and the 20 below weather outside. Ambiance is so much a part of dining, don't you know.)
Where is your favorite place to vacation?
This is an impossible question to answer! I love both big cities and wilderness, and extremes in climate, so both hot places and very cold. I guess it depends upon the mood, whether we want laid back or something more intense. Probably our most successful have been to places like the Yucatan and Costa Rica where we can combine both.
Martha and I just got back from a week staying with friends and clients in the Florida Keys. One is the production designer for the Netflix series Bloodline and the other acts in the show with Sissy Spacek. Not only was the kayaking, snorkeling and birdwatching spectacular but going on the set to watch the acting and taping was amazing.
We really mix up the types of vacation. Over the years some adventures have taken me to Africa, Alaska, Hudson Bay, the Oregon Cascades, Costa Rica, and of course, Mexico. Martha and I love Isla Holbox off the Yucatan. Look it up.
My dad always wanted to see Tierra del Fuego, so for his 75th birthday I took him on a long tour of Patagonia, both in Argentina and Chile.
I have seen condors, scarlet macaws, and all kinds of wildlife along the way. I was up at Hawk Mountain one day this past November and saw 11 eagles, both Bald and Golden, in one day.  Last year Martha got us on a boat out of Cape May that took us to the Continental Shelf, 100 miles out for a day and a night to see pelagic birds unseen on land. It was tremendous.
What is your favorite season of the year?
I like the turn of the seasons, the transitional moments of the year.
What is your favorite style of house?
As I said, we just got back from the Florida Keys. While in Key West I became aware of "eyebrow" houses there. They have extended awnings that descend below the upper floor windows providing some longer hours of shade during the summer heat. They are just beautiful homes, with of course, lovely flora surrounding them.
Why did you decide to become a realtor?
I love people, all types, in all stages of life. There is not a better way to get to know people closely than real estate. The relationships, which are built out of an intense experience, can last and last. Every deal is different, the people involved have different motivations and vision. Guiding folks through either the process of buying or selling is exciting, and every day is new and completely different than the day before. Clients become friends and then clients again as they proceed through their lives. I have done many things in my life… Peace Corps volunteer, teacher, librarian, elected official… nothing has been as satisfying.
To contact Jan, call 610-952-6805 or email janlesuer@elfantwissahickon.com
Visit Jan's Homepage here!
Jan- Hiking in Cascades
---
Posted on: August 16, 2011
One of our great real estate professionals, Marilyn Silberstein, was recently awarded the Certified Residential Specialist professional designation by the Council of Residential Specialists.  Marilyn added this designation to a lengthy list, including GRI (Graduate of the Realtors Institute), ABR (Accredited Buyer's Representative) and SRES (Seniors Real Estate Specialist).
So what does that mean??  It's not just a bunch of letters after a name.
All licensed real estate agents in Pennsylvania complete set hours of classroom instruction in real estate practice and law, then take and must pass state and federal licensing exams.  Licensed agents maintain their licenses by continuing their education every two years.
From the Council of Residential Specialists:
Realtors who receive the CRS Designation have completed advanced courses and have demonstrated professional expertise in the field of residential real estate.  Fewer than 35,000 realtors nationwide have earned the credential.

Homebuyers and sellers can be assured that CRS Designees subscribe to the strict REALTOR Code of Ethics, have access to the latest technology and are specialists in helping clients maximize profits and minimize costs when buying or selling a home.
At Elfant Wissahickon REALTORS, we encourage our agents to further their education in the field of real estate and earn professional designations.  We believe that learning does not stop with passing The Test.  We have intensive training programs for our Realtors that delve deep into the processes of managing and negotiating transactions, marketing properties for sale and using state-of-the-art technology to help their clients achieve their goals.
We are proud of the many agents in our company with designations.  It connotes specializations in our field.  Effectively the post-graduate programs of the real estate profession, the education is practical and essential for growth.  When you choose a Realtor, look for one who continually improves themselves through education.
Posted by Paul Walsh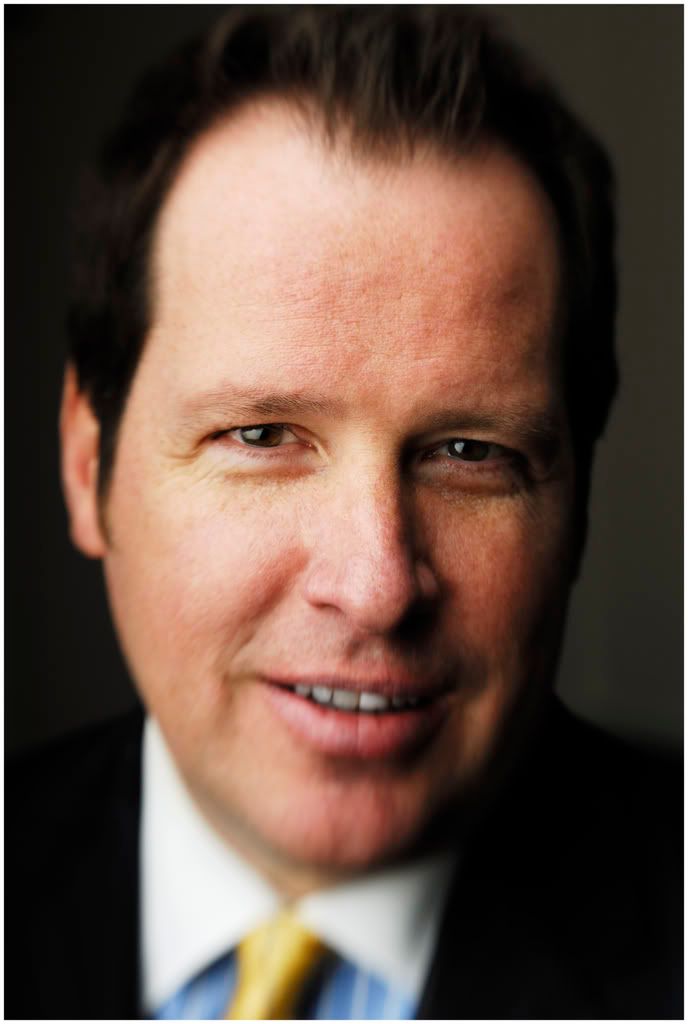 ---
Posted on: August 12, 2011
We'll focus every so often on a style of architecture found in the greater Philadelphia area – this week, it's the Cape Cod.
The Cape Cod style house  (or "Cape") originated in the 17th century as a mostly symmetrical 1.5 story house build by early settlers to New England.  The term "Cape Cod House" was seen as early as 1821.  The style we see more commonly today is considered a "Colonial Revival Cape" and still has the front door in the center of the house, flanked generally by two windows.  Terms like Half-Cape or Three-Quarter Cape refer to smaller versions of the same facade, with the Half-Cape having windows only on one side of the front door, and the Three-Quarter Cape having one window on one side of the front door, and two on the other.
Over the years, Capes have gotten bigger and smaller, depending on the financial climate in the country.  Many have additional wings, garages, roof dormers for more finished space upstairs, or have a doubled-up front with four windows on either side of the front door.  The smaller Capes enjoyed a resurgence in the Depression era as demand for affordable housing grew.
Above is one of our listings that shows the traditional Cape Cod facade with (more) modern improvements in Huntingdon Valley, currently listed with Sean Ryan at $385,000 (click the photo for a full virtual tour).  You can see the roof dormer indicating finished space above and a front porch, rather than a picket fence.
Have any other styles you'd like to learn more about?  Let us know in the comments.
---
Posted on: October 8, 2008
I am planning on selling my home and buying another. Do I need to hire a real estate agent or a REALTORâ?       Is there a difference?
Absolutely, there is a difference!  Not every person who is licensed to represent Buyers and Sellers in a Real Estate transaction is a REALTOR®
In order to represent a buyer or seller of real estate an agent must be licensed by the state where the real estate is located, and must be supervised by a real estate broker. A REALTOR®, on the other hand, is a licensed real estate agent or broker who has taken the additional step of affiliating with the National Association of REALTORS®  (NAR).  In Pennsylvania, fewer than 70% of the licensed agents and brokers are also REALTORS®.
The Pennsylvania Association of REALTORS® (PAR) reports 34,500 current members. It is a member organization of the 1.3-million member National Association of REALTORS®,   and is comprised of residential and commercial REALTORS® who subscribe to a strict Code of Ethics and Standards of Practice.
The web site of the Pennsylvania Association of Realtors identifies the goals of the association as follows:
·    Promote homeownership
·    Encourage investment in real estate
·    Protect the right to own and use private property
·    Enable members to transact business to the advantage and protection of the public and members
·    Promote and maintain high standards of conduct
·    Advance civil development and economic growth in the Commonwealth and among its citizens
·    Work for economy and efficiency in government
·    Lend  assistance to the PA State Real Estate Commission and the State Board of Certified Real Estate Appraisers in the enforcement of their regulations.
REALTORSâ must participate in quadrennial ethics training, over and above the basic continuing education requirements for sales agents and brokers required at the state level. In addition to belonging to the National Association of Realtors and their respective State Associations, Realtors also belong to local associations and are encouraged to participate in committees and task forces in advancement of the Real Estate profession. The agents and brokers of Elfant Wissahickon Realtors are represented by the Greater Philadelphia Association of Realtors®. and the Montgomery County Association of REALTORS®.
When you are ready to engage the services of a real estate professional, ask if the person you are engaging is a REALTOR®.
Posted by Larry DiFranco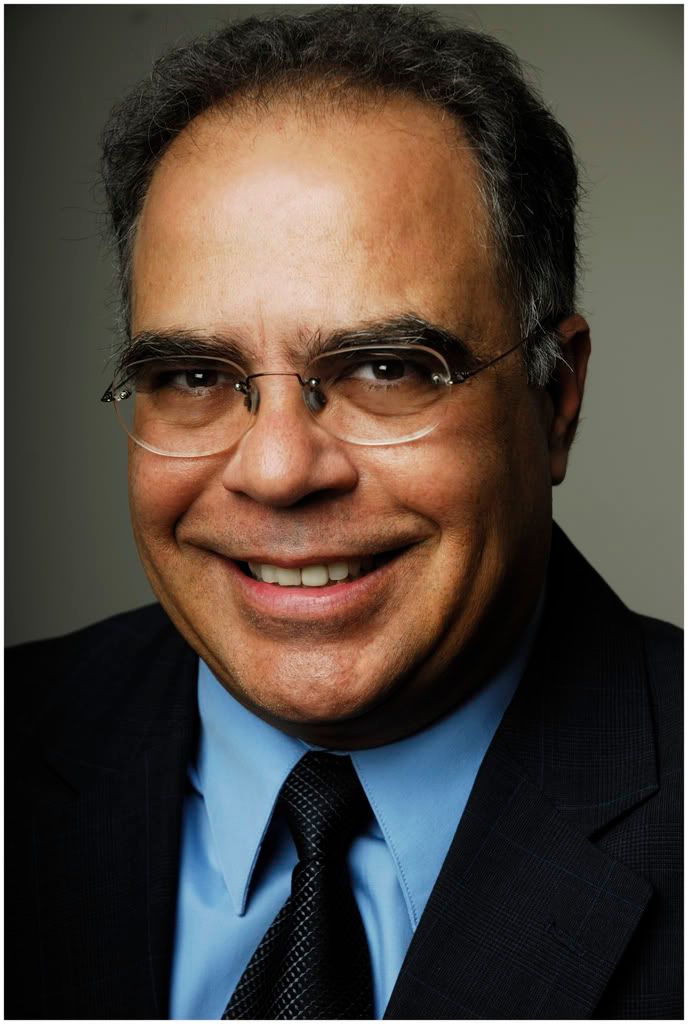 ---
Posted on: September 9, 2008
Well, the simple answer is just call Elfant Wissahickon. But really, you don't have to interview a bunch of agents. When you sit down for the first time, with your prospective agent, it should be a learning experience.
-Know that the agent will try to "sell" you on using their services. That's not a bad thing. They better want your business.
-The agent should be a good listener and zeroed in on your needs.
-They should know the market and have the tools necessary to help you. Good mortgage and title connections, good broker support when things get difficult and, most important, a willingess and committment to get the job done for you.
That can mean a lot of things. Accessibility is big. So is teamwork. Sounds corny but you should get the feeling that they are in this with you. There really needs to be a "we" mentality. That approach will feel better throughout the process. Find somebody that measures up to these criteria and you'll be ready to go.
Posted by Bob Elfant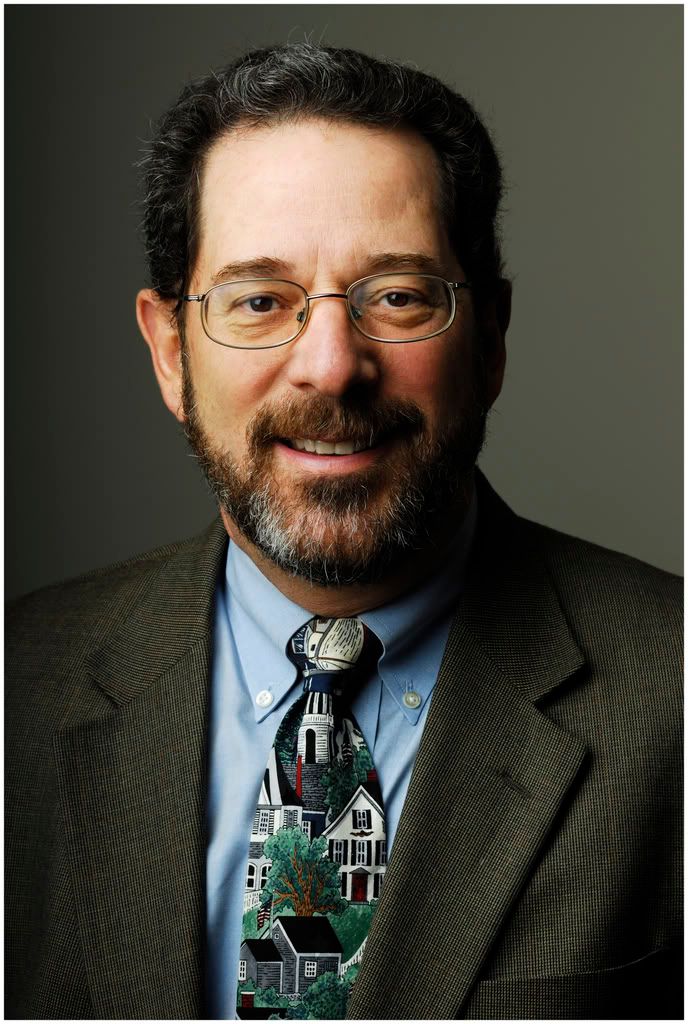 ---