Posted on: April 17, 2012
My partner, Bob Elfant, and two of our dedicated agents, Janice Smalley and Deb Stanitz, spent this past Saturday cleaning up the east and west blocks of Duval Street off of Germantown Avenue.  They volunteered with neighbors and the board of the Mt Airy Business Improvement District as part of the Philly Spring Clean Up event.
Mt. Airy residents tackle abandoned buildings during city-wide cleanup day — NewsWorks.
It was another event in our year-long Building Community initiative, bringing our total to almost $6000 contributed and over 350 service hours this year!
---
Posted on: March 26, 2012
This week, we're featuring Deb Stanitz, one of our professional REALTORS: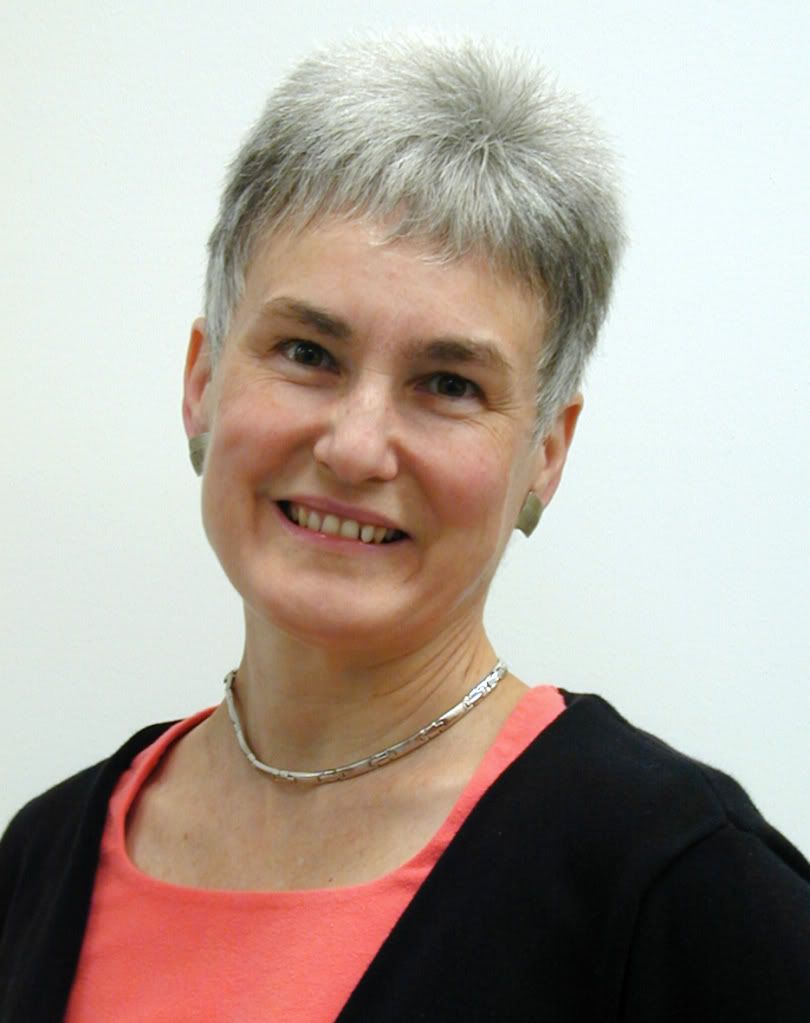 As a real estate agent, Deb creates a smooth home buying and selling experience for her clients. From the very first step in the process, Deb establishes clear communications, helping her clients articulate their goals, enabling everyone to visualize the perfect results. Deb's balance and enthusiasm create an environment of cooperation throughout the entire real estate process encouraging focused, calm completion of all her transactions. Deb's unique gift of aligning her very positive energy with her client's vision brings powerful results.
Deb is a residential specialist having received the designations Certified Residential Specialist (CRS), Accredited Buyers Representative (ABR), Accredited Sellers Representative (ASR) and is continually educating herself to provide the best possible realty service to her clients.
Deb's mission is to be a catalyst for other peoples' dreams, treating all people with respect and a positive attitude in solving problems and to create a win/win solution every time.
You can contact Deb at 215-247-3600 or deb at elfantwissahickon dot com.
---
Posted on: February 8, 2012
"People are our business.  Real estate is our service."  This is their mission statement.  They come to real estate from a variety of disciplines with a common theme: high standards of ethics in service to others.
Neil began his real estate career in 1984 and hired his first assistant in 1993.  Together with his team of licensed agents, Marilyn Silberstein, Melinda Coughlin and Chris Kinka, they serve the Philadelphia and Eastern Montgomery Counties with solid counsel and superior communication skills.  Both Melinda and Chris are former teachers, while Marilyn's focus was social work.  Chris also brings his construction background to bear.  Melinda's people skills were refined as she and her husband were the long-time owner/operators of Fairmount's London Grill.  The empathy and communication skills Marilyn employ result from the variety of positions held as she climbed the ranks of medical social work.
Each team member benefits from the experience and knowledge of the team's leader, Neil Kugelman.  Collectively they meet regularly to discuss, among other things, how best to serve their particular clients.  This different approach to real estate brings distinct advantages to both Buyers and Sellers – having a caring team behind you with expert and timely advice.  Their team approach first headlined the Philadelphia Inquirer's Real Estate section February 11, 2007.
Neil has extensive experience in all aspects of residential housing, having done foreclosure work for Fannie Mae, Citibank and others.  He has been involved in over 100 renovations for REO companies.  He teaches "Buying a Fixer-Upper" at the Mt Airy Learning Tree.  He has been consistently top ranked by the Greater Philadelphia Association of REALTORS for annual production and has been specifically recognized with city-wide awards three times.  He has been the recipient for the past two years of Philadelphia Magazine's annual Five-Star Professional Award.  He is a repeat winner of Elfant Wissahickon's Top Agent annual award.  Neil has been a resident of Germantown, Wyndmoor and now lives in Mt. Airy.
---
Posted on: January 13, 2012
This year, we're working with our neighbors, JS Jenks Elementary School on Germantown Avenue just two blocks from our office. The school actually does their MLK Day of Service projects on Tuesday the 17th when school is in session and the children are able to participate.  My partners, our agents and staff and I will work with teachers to clean up the school and playground, and help children collect for the needy.
We're very excited to work with the students and teachers, and would like to ask our community to chip in!
The 2nd grade is collecting children's books for an orphanage in Ghana.  The 3rd grade is collecting toiletries to donate to a local shelter.  Many classes are making Valentines for veterans and senior citizens.  If you have any books, toiletries, or art supplies, please drop them off at our office at 8039 Germantown Avenue and we'll bring them with us to the school.
Thank you!
---
Posted on: December 14, 2011
Elfant Wissahickon Realtors is excited to announce its partnership with AppCreatorPro to provide our agents with highly personalized individual apps for their clients!
EWR is constantly searching out ways to provide a technological edge to its'Agents and Clients. In these fast-paced times, it helps to be connected!
AppCreatorPro is an information technology company created, in part, by one of our own Realtors, Christopher Plant! The goal is to provide real estate sales agents with a powerful connectivity tool to provide to their clients. Download Christopher's app here.
Agents can share their app with clients, enabling them to ask questions, get directions, read testimonials, and contact their agent immediately.
As Christopher tells it, there was a harmonious occurrence wherein he was looking to create a MOBILE MARKETING presence and happened to bump into his friend Stephen Segal of Mount Airy. Stephen had recently started a company making APPS and they combined their skills and came up with a fantastic new product for Realtors with Stephen's CEO, Will Delamater.
This app allows Realtors to create a meaningful and useful bond with their Buyers and Sellers. By providing a variety of services within a highly customizable interface, Clients can easily access valuable Real Estate news, look up a Realtor's Preferred Vendors and easily SHARE a Realtor's APP with a friend or family member.
We feel that the world of Real Estate is becoming more MOBILE everyday. We know that information moves quickly. If our Realtors aren't immediately connected, they might not get the deal. We want the deal. We want to be the leaders of Real Estate technology in our markets.
To find out what AppCreatorPro can do for you as an agent, Buyer or Seller, contact Christopher Plant today!
---
Posted on: December 8, 2011
We're pleased to announce that Kelly McShain Tyree has joined our group of dedicated real estate professionals.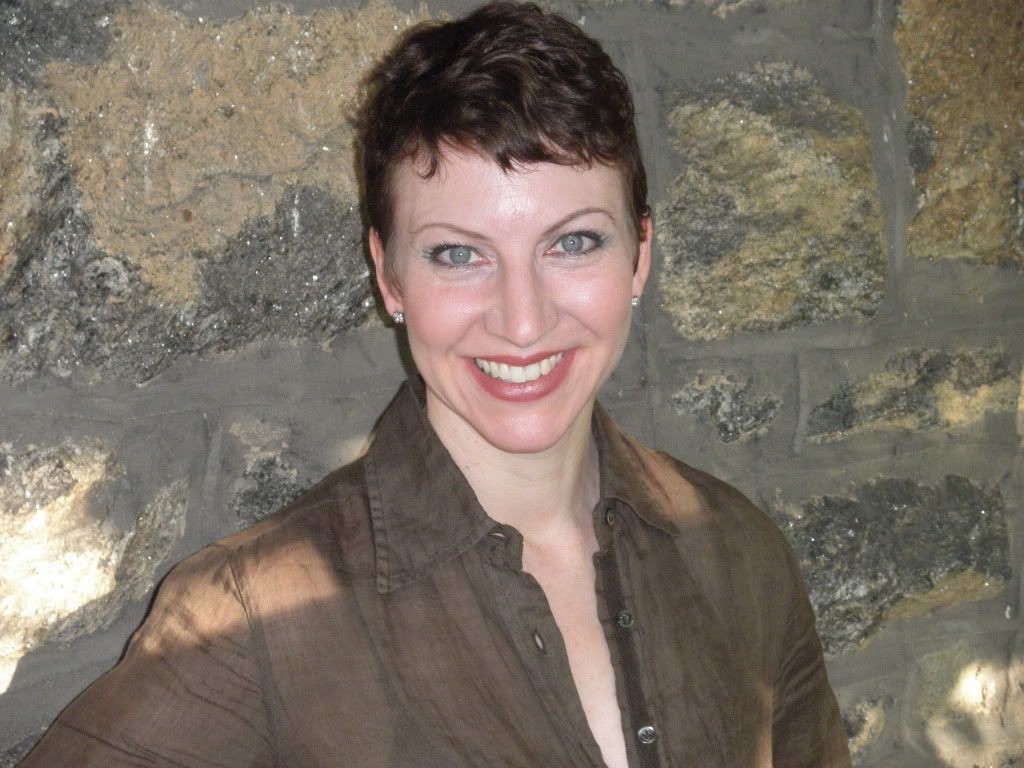 Kelly McShain Tyree loves Philadelphia neighborhoods and has a deep passion to celebrate their unique offerings, preserve and showcase their diverse architectural character and intrinsic beauty. She believes by celebrating Philadelphia's Old World craftsmanship and legacy of honoring our green spaces- we encourage renewal and community vitality throughout the City…
Along with her husband, Robert Tyree, and her brother, Devitt McShain, Kelly has restored architecturally and historically significant residential and commercial Philadelphia properties- winning an Interior and Exterior Homeowner Award from the Preservation Alliance of Greater Philadelphia for an East Oak Lane Victorian (c. 1895). As a member of the Advisory Council for the Pennsylvania Horticultural Society- she has also been working to green and beautify Philadelphia neighborhoods, gateways and corridors. Kelly is a fourth generation Philadelphian involved with real estate- her Great Grandfather, John McShain, and her Great Uncle John McShain Jr., were Master Builders in Philadelphia and Washington D.C. They built many Catholic Churches, University buildings (La Salle, St. Joe's, Georgetown), as well as the Pentagon, the Jefferson Memorial, and the Kennedy Center.
Having lived and worked in NYC and abroad as a professional Stage Actress as well as an
Interior Decorator, Kelly offers a unique and joyful perspective to her hometown City and to her clients- both to those who are selling their homes, and those who are purchasing.
Kelly can be reached at Elfant Wissahickon Realtors' Chestnut Hill office at 8039 Germantown Avenue, 215-247-3600.
Posted by Paul Walsh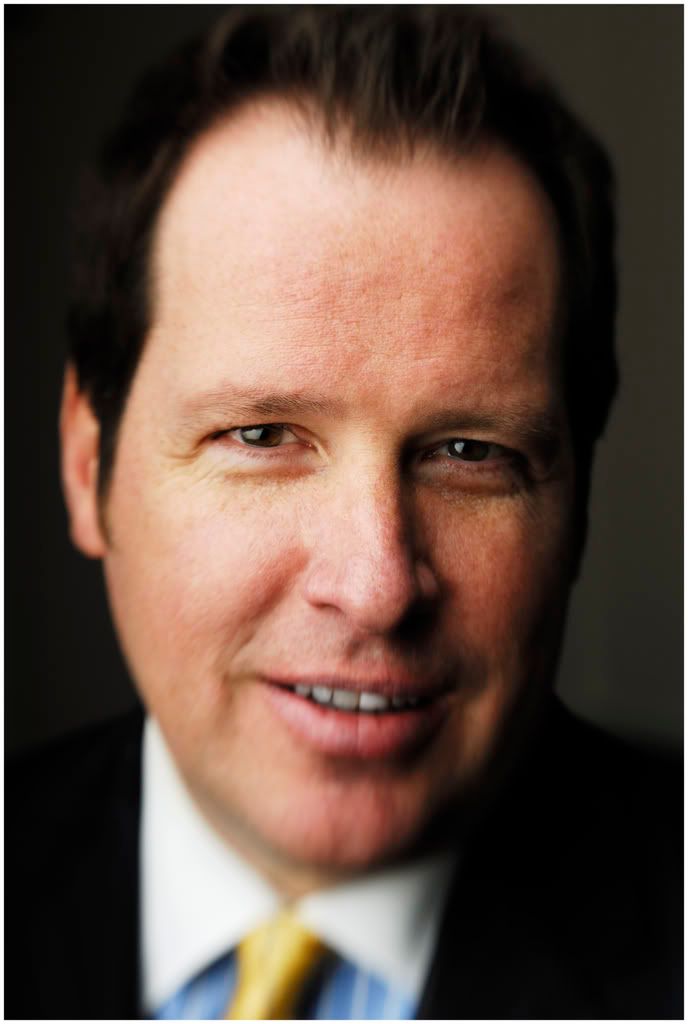 ---
Posted on: November 28, 2011
We're pleased to announce that Chris Kinka has joined our group of dedicated real estate professionals.
Before entering the world of real estate, Chris spent 32 years as a resident of Philadelphia,
six of which as an active resident of the Germantown/Mount Airy community. Professionally, Chris spent ten years as a middle school English teacher.
As a teacher, Chris came to recognize that each student was unique and needed
individualized care, attention, and someone they could trust in order for them to find
success. This understanding of how best to serve others has carried with him into real
estate.
Since moving to Mt. Airy in 2004 and then Germantown in 2008, Chris has become an
active member of the local community. He is member of Weaver's Way Coop and The
Blue Bell Hill Civic Association. He spent three years teaching at Project Learn School
and helped his wife open The Nesting House at the corners of Carpenter and Greene
Streets. It is through this involvement that Chris has come to understand the area so well.
With the help of his father, Chris significantly renovated a Mount Airy row home and the
Germantown single that he currently calls home. This experience helped him to better
understand both what a house really is, inside and out, and what it can become with a
little bit of hard work and imagination.
Through these experiences, he developed a love of serving others, a love of houses and of
the city of Philadelphia itself. It made perfect sense to become a REALTOR in Philadelphia
and help others find their place within this remarkable area.
Chris is a member of the Kugelman Team, allowing him to combine his relevant life
experiences with a veteran group of realtors. He lives in the Blue Bell Hill section of
Germantown with his wife, Jen, his two children, Shea and Sam, and a third little one the
way.
Chris can be reached at Elfant Wissahickon Realtors' Chestnut Hill office at 8039 Germantown Avenue, 215-247-3600.
Posted by Paul Walsh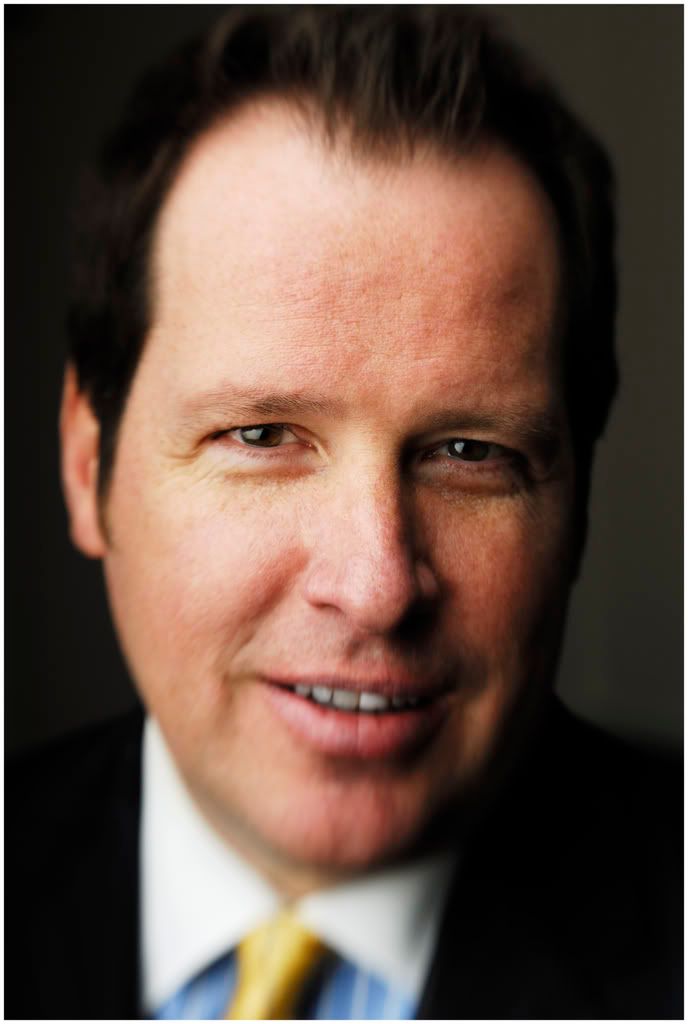 ---
Posted on: November 23, 2011
It's the day before Thanksgiving.
I've got to get to Paul Roller's kitchen to pick up my family's holiday turkey and mashed potatoes.  From there I'm off to McNally's Tavern on Germantown Avenue to pick up my carrot cake, expertly made by Meg McNally.  I ordered it when I went there for a lunch meeting last week.   I'll probably stop by to see my nephew Patrick at Jonathan's Best to get his suggestions on appetizers.  I'll have to hit Baker Street before I head home to pick up the dozens of freshly baked snowflake rolls we ordered.
Robertson's Florists should be delivering the beautiful centerpiece for our table sometime this afternoon.
I'm thankful for all of the great merchants along the Avenue in Chestnut Hill.  I'm thankful that I don't have to cook this year because of all of the great merchants along the Avenue in Chestnut Hill.  The holidays are a wonderful time to support our local businesses.
Happy Thanksgiving to all!  Please take time to enjoy your family and friends and have a safe holiday.
Posted by Paul Walsh
---
Posted on: November 22, 2011
Last Thursday, Elfant Wissahickon Realtors participated in the 2011 Empty Bowl Dinner benefiting the Northwest Philadelphia Interfaith Hospitality Network (NPIHN). We sponsored the annual event and staffed the raffle tables with over 20 agents, staff and their families volunteering throughout the dinner.
The "Empty Bowl" is a reminder to attendees that not everyone has a bowl filled with warm soup to eat. However, those who participated on November 17th were treated to unlimited fresh soups, breads and desserts donated from dozens of area restaurants. This wonderful annual event raises money to advance NPIHN's mission of advocacy for homeless families. Every night in Philadelphia, 1,000 children go without a meal or a place to call "home." NPIHN's program, through 30 local congregations, provides emergency and transitional housing, and supportive services in a "safe and child-friendly alternative" to public shelter settings.
This year's dinner was attended by over 1400 people, raising $15,000 for this wonderful organization. Elfant Wissahickon Realtors was proud to be a part of event.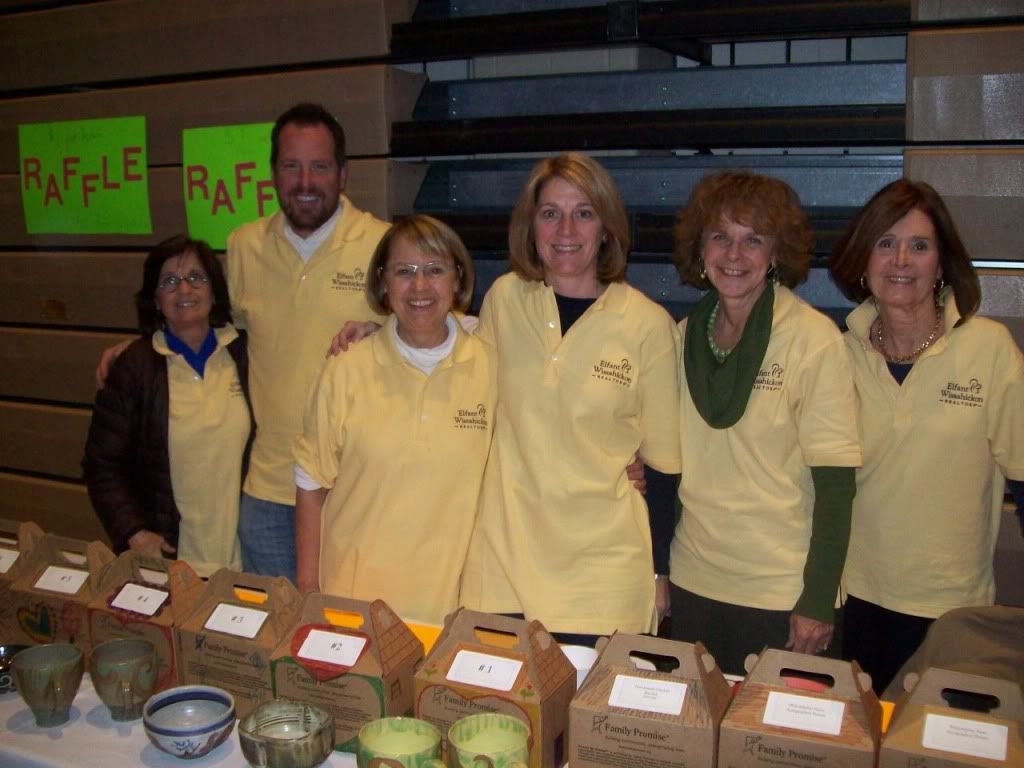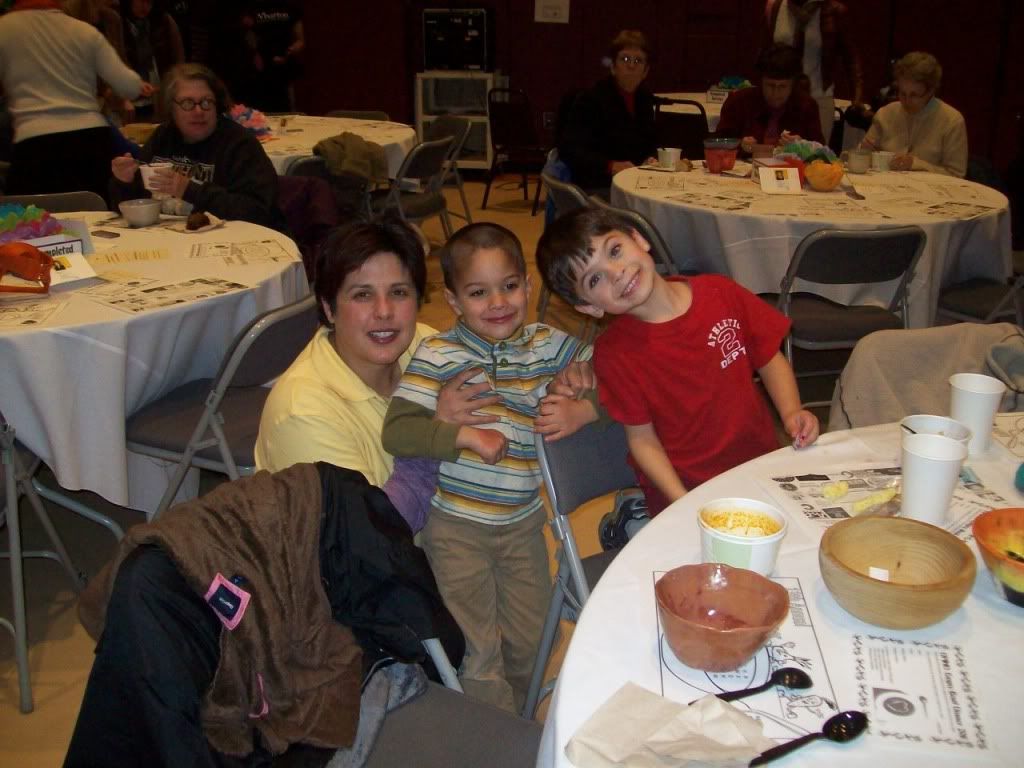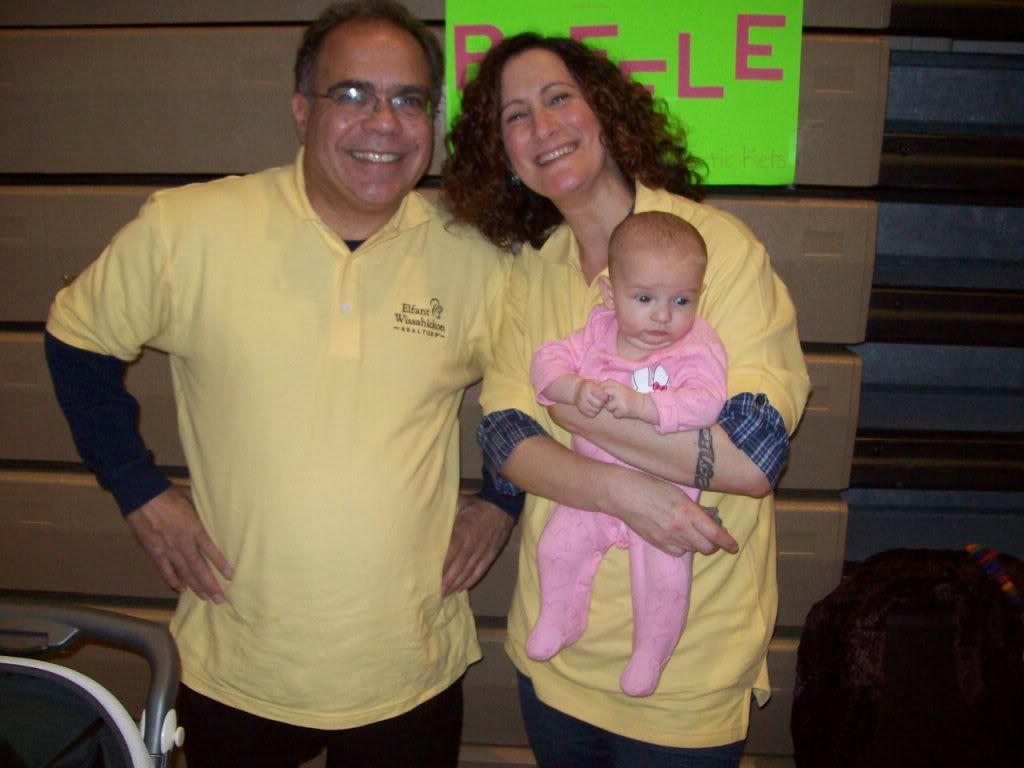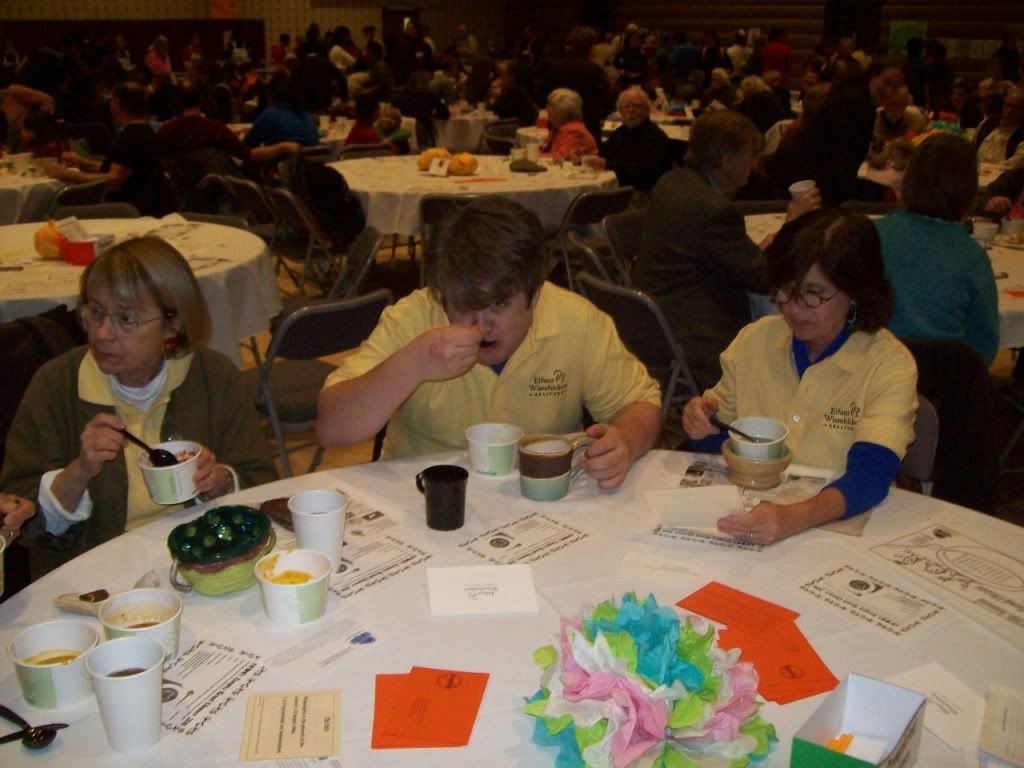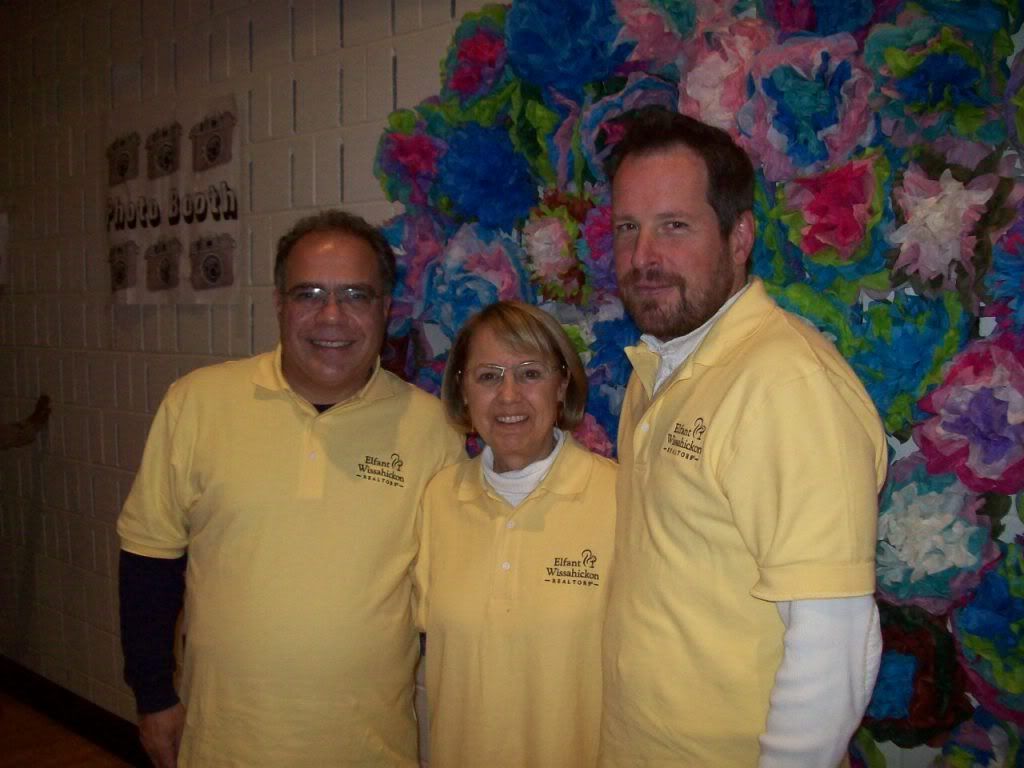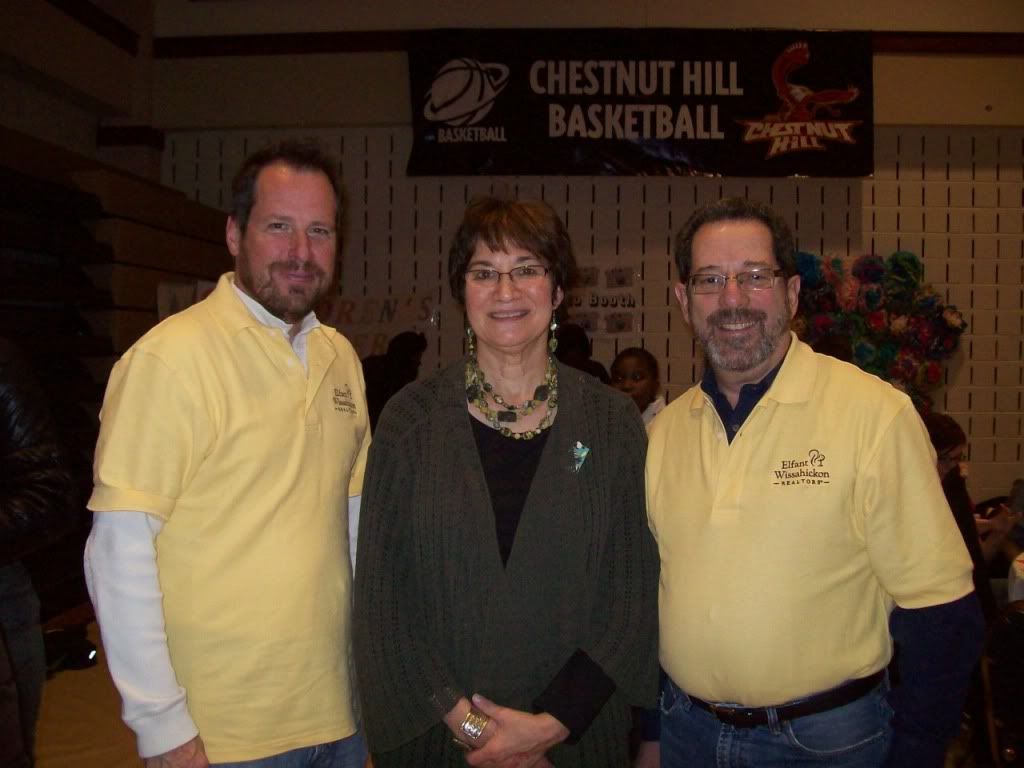 ---
Posted on: November 16, 2011
This August, we welcomed Karrie Gavin to our team – read more about her here.
Posted by Paul Walsh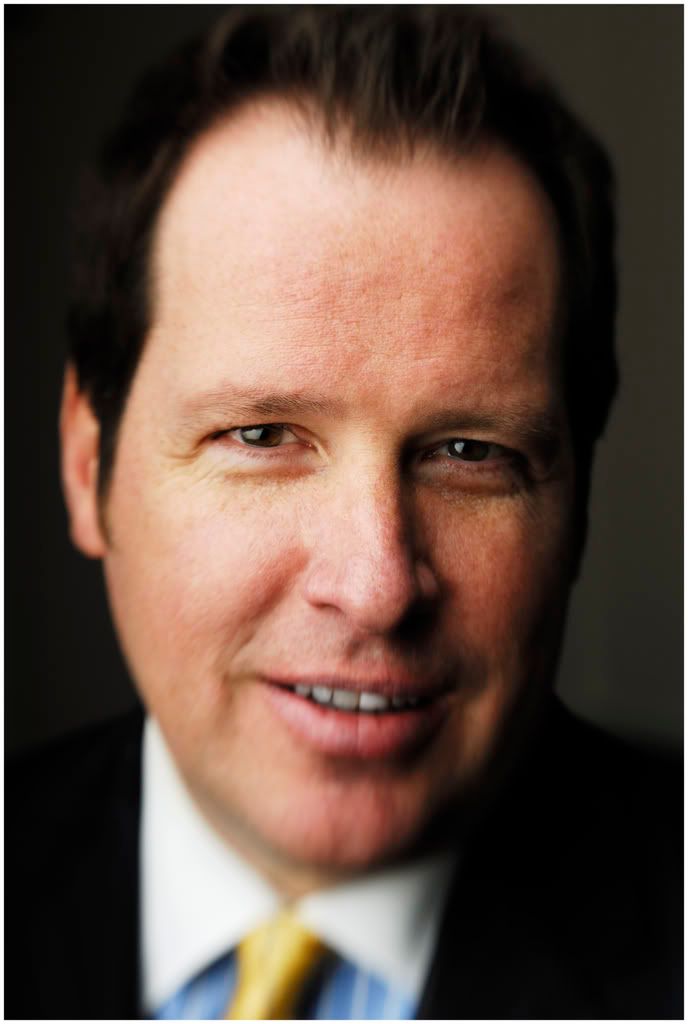 ---