Posted on: February 14, 2017
Where are you working today / where are your appointments?
In the City of Philadelphia, City of Brotherly LOVE for Valentine's Day
What is your favorite on-the-go lunch choice?
Jules thin-crust pizza, keeps a girl slim and trim
Do you have a favorite new local restaurant or business that you are really excited about?
Anywhere on Germantown Ave, Mt Airy, Chestnut Hill is a little respite during your day
What do you like to do in your free time – besides sell real estate?
Hang at the beach!
What does your perfect weekend look like?
Sunday Football, when in season
iPhone or Android?
iPhone all the way!
Where is your favorite place to vacation?
What is your favorite dessert?
Red wine in a large glass
How do you organize your day?
Old habits die hard
Tea or coffee?
Coffee to pump you up, tea to relax
What is your favorite style of house?
Vacation Type: Adventurous or relaxing?
Room Service
What is your favorite season of the year?
Games of Thrones, winter is coming
Why did you decide to become a realtor?
I love challenges and meeting new and interesting people from all walks of life
What is your favorite part of being a realtor?
Multiple offers!!
To contact Joanne, call 215-920-6464 or email jcolino@aol.com
Visit Joanne's Homepage here!
---
Posted on: January 27, 2017
What do you like to do in your free time – besides sell real estate?
In my free time I like to see live music as often as possible. Whether it be in a small, intimate club setting or an arena rock show, live music has always been something that I've been passionate about. I also enjoy exploring Philadelphia's exploding culinary scene. There is a seemingly endless list of restaurants and bars that I have yet to visit, as new places continue to open so frequently.
What is your favorite season of the year?
My favorite season of the year is Autumn. This has a lot to do with living in/around Northwest Philadelphia. The foliage along the tree lined streets of East Falls, Mt. Airy and Chestnut Hill has always amazed me. Autumn in this area is truly breathtaking!
Tea or coffee?
Coffee. Always coffee.
What is your favorite style of house?
My favorite style of home has to be the old, stone Singles found throughout Northwest Philadelphia, in particular in Chestnut Hill and Mt. Airy. The sheer size and age of the homes are enough to impress, but most seem to have features unique unto themselves. They tend to tell a tale about the previous owners throughout the years, and I love the historic aspect of these properties.
What is your favorite on-the-go lunch choice?
I'd have to say my favorite on-the-go lunch choice is Green Soul in Chestnut Hill. They have an excellent selection of ready-to-go juices and smoothies, as well as delicious made-to-order wraps and sandwiches. I've also been known the frequent Chubby's Steaks in Roxborough, trying to cut back, so delicious!
To contact Patrick, call 609-529-4080 or email patrick@elfantwissahickon.com
---
Posted on: April 22, 2013

(Hillary Petrozziello / Staff Photographer)
Lauren Mennen, 
Philly.com
Thirty years ago, Carol Schwartz had a vision.
She and her husband, Elliot, were going to move into the Mt. Airy Mansion located at 7360 Huron Lane. But there was one problem: It wasn't on the market yet.
A decade later in 1993, after Carol Schwartz kept an eye on the French Normandy-style home and became friendly with the owners, the house was finally for sale.
Elliot Schwartz was reluctant at first about purchasing the property when his wife approached him. His three kids were grown and were either graduated from college or about to graduate. He and his wife didn't need all that space.
But it didn't take a lot of convincing for Elliot Schwartz to purchase the 8,300 square foot home located in the French Village of the popular northwest Philadelphia neighborhood. He appreciated the beauty and the history of the home, and he wanted to make his wife happy.
"She would tell everyone 'this is my dream house, this is the most special place I've ever seen,'" Elliot Schwartz said.
Elliot Schwartz soon fell in love with the home as well, and the couple, who owns the Carol Schwartz Gallery in Chestnut Hill, moved in.
The Schwartzs enjoyed the home together for the next two decades, until Carol Schwartz lost a battle to thyroid cancer and passed away in October 2012.
Now Elliot Schwartz, who had 20 years of wonderful memories in the home with his wife, is ready to scale down to a smaller property. He has put the home on the market for $1.3 million.
The fond memories isn't the only thing Schwartz cherishes about the home. Schwartz, who refers to the home as a "treasure" said much of it is irreplaceable.
The home, with 6 bedrooms and 5 and a half bathrooms was built in 1931 by Mellor, Meigs, and Howe. The famous architects also constructed the PSFS Building in 1932, which was the country's first International style skyscraper.
All around the home you'll find original wood carvings, and even an iron fireplace in the living room designed by famous blacksmith Samuel Yellin.
"You can't replace this," Schwartz said. "You can't replace Yellin, you can't replace the craftsmanship, the way everything is done. No matter what you spend, you can't replace it."
The home, which is nestled in the woods on a calm street with just four other homes nearby, also has many other features including a library with original wood paneling and fireplace, a spacious family room, and an eat-in-kitchen. The outside features include a large courtyard, landscape garden, heated indoor pool, and a three car garage.
The home is close to both Fairmount Park and Germantown Avenue, where there are a ton of restaurants and shops.
Schwartz said his home for the past 20 years has been more than just a house to him, and feels he will pass the torch to whoever the next homeowners are.
"It's a special story and a special house," he said. "It's going to go to someone special. Someone has to appreciate it and love it like she [Carol Schwartz] did."
Check out a gallery of the property HERE
(From Philly.com)
---
Posted on: February 25, 2013
History:  William Allen, a prominent Philadelphia merchant and Chief Justice of the Province of Pennsylvania, created his summer estate and mansion on Germantown Avenue at Allens Lane in 1750, and the area eventually took the building's name, Mount Airy, as its own. Before this, the area which makes up the modern neighborhood of Mount Airy was part of two sections of the original Germantown Township (which covered all of Germantown, Mount Airy, and Chestnut Hill), Cresheim and Beggarstown.
Much of modern Mount Airy was developed in the late 19th and early 20th centuries, spreading out from Germantown Avenue and two railroad lines. Large three-story, gray-stone Victorian, colonial revival, and Norman and Cotswold-style houses and mansions, with stained glass windows and slate roofs, are situated on many of the area's tree-lined streets. They dominated districts like West Mount Airy's Pelham section, East Mount Airy's Gowen Avenue, Sedgwick Farms, and Stenton areas.
If you drive through Mt. Airy, what you see might perplex you, catch you off guard, strike you as unusual. More than one local bumper sticker claims "Unity In Diversity", and indeed, difference is the heartbeat of the place. In Mt. Airy, like almost nowhere else in the country, you can't generalize about the inhabitants' ethnicities, incomes, religions, sexual orientations, preferences in music, or even likelihood of shoveling when it snows…
This poster child of a diverse neighborhood is a refuge for the unorthodox and the ostracized, people who've broken from family, community of origin, or previous self. It is also a place for the aesthetically betwixt and between, those who want both a yard and an easy commute to the center of town. Welcome to a neighborhood where people of just about every race, religion, class, belief system, and sexual orientation come together and play very nicely.
(From Wikipedia / O Magazine)
Boundaries: Mount Airy is bounded on the northwest by the Cresheim Valley, which is part of Fairmount Park. On the west side is the Wissahickon Gorge, which is also part of Fairmount Park.  Germantown borders the southeast of Mount Airy, and Stenton Avenue marks the northeast border.
Zip Code:  19119
What To See / Do: Ebenezer Maxwell Mansion, Awbury Arboretum, Cliveden, Wissahickon Park, More Info
Dining, Shopping and Events: Go Mt Airy
Schools:  Public: Charles W. Henry School, Henry H. Houston School, Anna L. Lingelbach School  (K-8), Germantown High School.
Charter: West Oak Lane Charter School and Wissahickon Charter School (K-8).
Private: Green Tree School (ages 6–21), Blair Christian Academy (PreK-12), Revival Hill Christian School (9-12), Islamic Day School of Philadelphia (PreK-5), Waldorf School of Philadelphia (PreK-8), Project Learn School (K-8), Classroom on Carpenter Lane (K-2), and Holy Cross School (K-8).
Public Transportation:  Two SEPTA Regional Rail lines connect the neighborhood to Center City. The Chestnut Hill West Line runs through West Mount Airy with stops at Allen Lane, Carpenter and Upsal stations, and the Chestnut Hill East Line through East Mount Airy with stops at Mount Airy, Sedgwick and Stenton stations—Washington Lane station is in Germantown across the street from Mount Airy.
The neighborhood is also served by SEPTA bus routes 18, 23 (formerly a trolley line), 53 (formerly a trolley line), H, and L.
---
Posted on: April 17, 2012
My partner, Bob Elfant, and two of our dedicated agents, Janice Smalley and Deb Stanitz, spent this past Saturday cleaning up the east and west blocks of Duval Street off of Germantown Avenue.  They volunteered with neighbors and the board of the Mt Airy Business Improvement District as part of the Philly Spring Clean Up event.
Mt. Airy residents tackle abandoned buildings during city-wide cleanup day — NewsWorks.
It was another event in our year-long Building Community initiative, bringing our total to almost $6000 contributed and over 350 service hours this year!
---
Posted on: October 28, 2011
A few (of many) cool things happening for the Halloween weekend on Germantown Avenue:
-the 13th Annual Trick or Treat Pancake Breakfast benefiting the Chestnut Hill Rotary Club, held at the Lutheran Seminary, 7301 Germantown Ave, Saturday 10/29, 8-10:30.
-Scary Stories at the Stagecrafters Theater, FREE for children!  Friday and Saturday.
-Trick or Treating from the businesses along Germantown Avenue in Chestnut Hill, Sunday, 10/30 from 2 to 4.  Stop by our office for some candy!
More info on all of the happenings on the Hill this weekend can be found here.
Happy Halloween!
Posted by Paul Walsh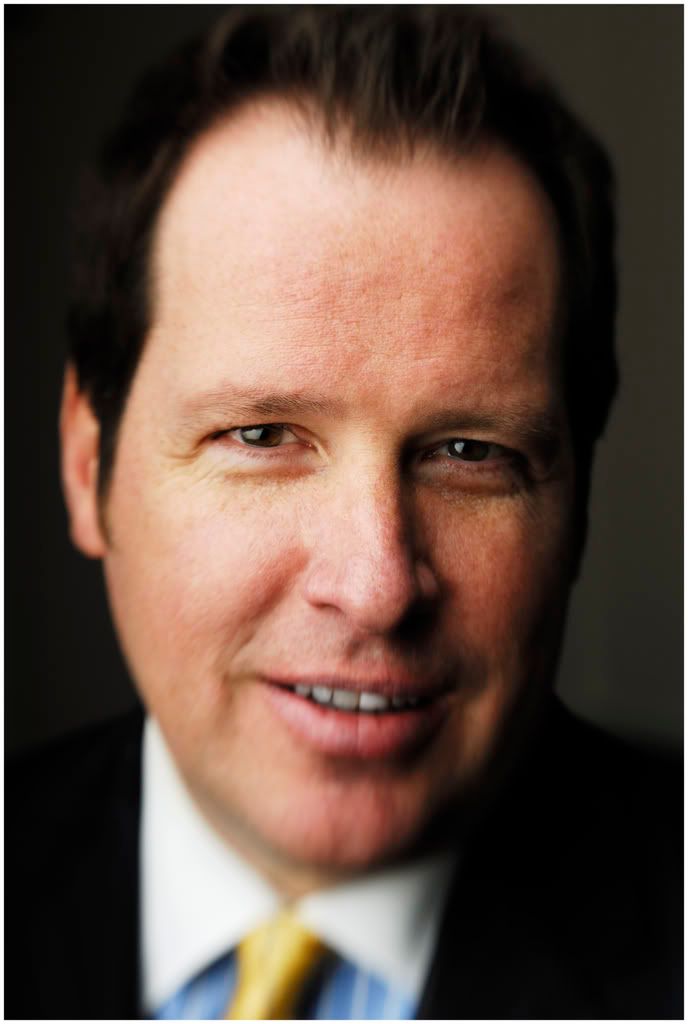 ---
Posted on: September 30, 2011
–Revolutionary Germantown Festival Every year, the Cliveden estate on Germantown Avenue plays host to a Revolutionary War reenactment on its grounds, with activities for kids and adults, guided tours and an "18th century shopping experience."  Historic sites throughout Germantown (and there are MANY) open their doors to the public.  Many of the attractions are open 10 am to 7:30 pm and the reenactments are held at 12 and 3 pm.
–Philadelphia Open Studio Tours at Mt Airy Art Garage:
With audiences of 20,000+ hitting the streets of Philadelphia to learn about the life and work of studio artists, Germantown, Mt. Airy, and Chestnut Hill will host a variety of artists' work and creative workspaces. You'll find POST locations in artist's homes, restaurants, art galleries, and local businesses all along the Germantown Ave. corridor. So mark your calendars for Oct 1-2, Saturday-Sunday from noon to 6 pm. To make your Sunday on Germantown Ave. even better, there will be a Northwest Trolley Shuttle. $5 will give you an all-day pass to travel up and down Germantown Avenue to visit the various sites and artists' studios. We expect this weekend to be a feast for the senses and inspiration to all.

Among the various locations hosting POST, the Mt. Airy Art Garage (MAAG) is a community partner and will be a special place to visit. It will also be a destination point to catch the Trolley Car in Mt. Airy! In its newly opened 5,000 sq. ft. garage, you will find more than 20 emerging and professional MAAG member artists from the Northwest displaying their fine art and handcrafts. You'll find a variety of mediums ranging from photography, to clay, to painting, to jewelry, to metal sculpture, to handcrafted leather goods—guaranteed to be something for everyone. Be sure to stop by, support your local artists, and share in their vision! MAAG will be open Saturday and Sunday, Oct. 1-2, from noon – 6 pm at 11 West Mt. Airy Avenue. Mt. Airy Art Garage will also provide you with the most up-to-date festival information about participating artists and venue locations in the Northwest. For more information call 215.242.5074 or visit www.mtairyartgarage.org.
Posted by Paul Walsh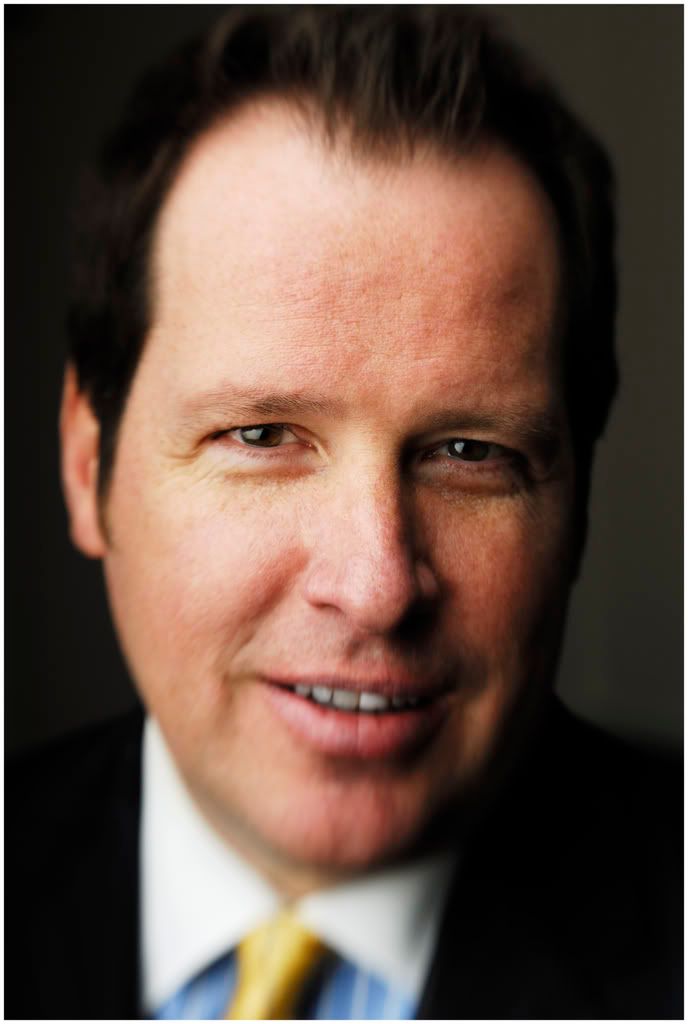 ---
Posted on: August 15, 2011
Nothing pays dividends to sellers of a home quite like elbow grease.  We say this to every owner we meet when discussing the sale of their home.  I want to offer a few tips to use throughout the house while preparing your home for the market.  A few commonsense enhancements can help you achieve a faster, more profitable sale!
We have a full checklist available and years of experience and advice for you when you are ready to sell, but let's start right out front.
Landscaping is likely the most important way to increase your curb appeal, and failure to mow the lawn, or pay attention to weeds, dead or overgrown plants, is the fastest way to turn a Buyer off.  Supplement your landscaping efforts with a few hanging or potted plants by the front door.
Beyond yardwork, here are a few inexpensive ways to improve your home's curb appeal:
The Doorknob:  If you have an original doorknob on an old house, clean and polish it.  If it's beyond repair, or doesn't match the style of your home, replace it.
The Windows: Dirty screens are unsightly and easy to remedy.  They also reduce the amount of light entering a room.  Clean them, or replace them if necessary.
Lighting: Ensure a porch light has a working bulb of appropriate wattage.  Bare bulbs are harsh; install a cover.  LED in-ground lighting can be a cheap way of illuminating a path.
Painting: It may not make sense to repaint the entire exterior of your home, but painting the accents – the trim, shutters, even the front door – can make a dramatic difference to your entrance.
The Details: Upgrade your house numbers.  Choose a design that complements the style of your home and make sure they are visible from the street.  Repaint or replace your mailbox.  Put out a clean welcome mat.  Make sure your doorbell works.
Coming soon, basics on the interior.  Have any specific questions about how to prepare your home for sale?  Shoot us one in the comments, or email us!
Posted by Paul Walsh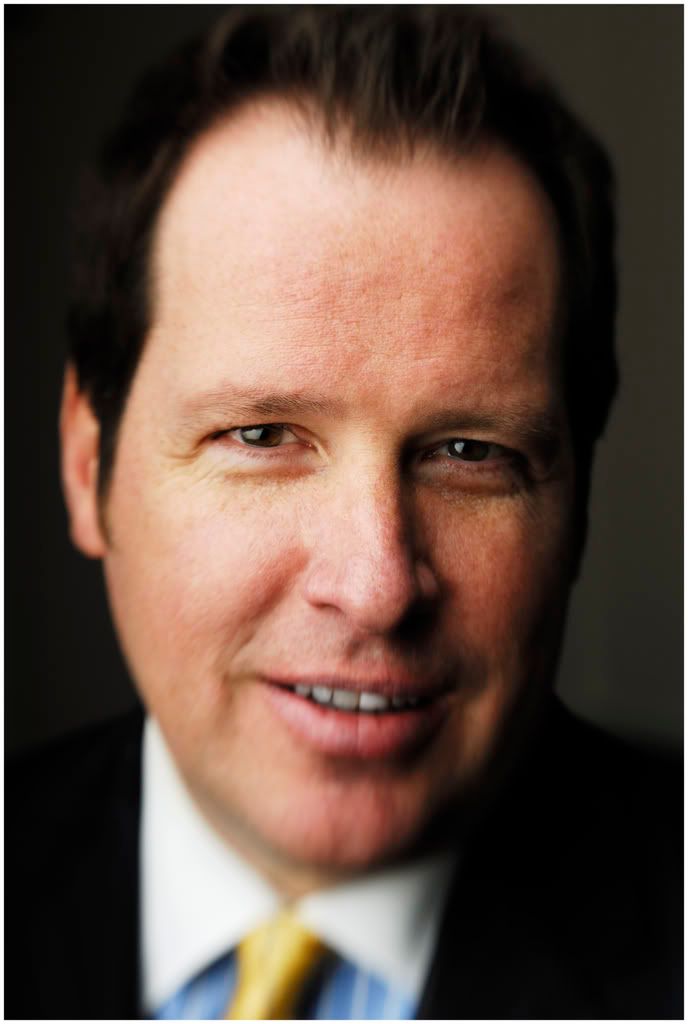 ---
Posted on: July 29, 2011
This summer, the Lovett Library has played host to outdoor movie nights in partnership with Mt Airy USA and the Trolley Car Diner.  Tonight's selection, starting at 8:30 in the Memorial Garden on Germantown Avenue, is the Sandlot.  Great family fun and a really cool idea for Mt Airy!
Full schedule and more information available here.
Posted by Paul Walsh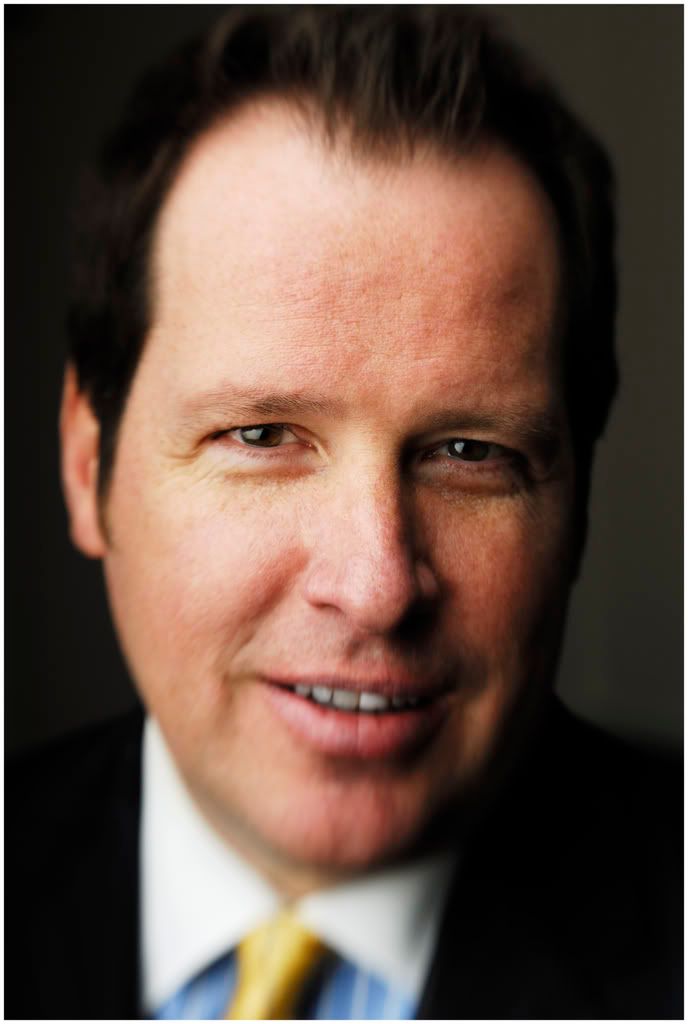 ---
Posted on: June 7, 2011
I wanted to share this cool travelog piece from this weekend's New York Times about the resurgence of Germantown Avenue in 'downtown Mt Airy.'  It's written by an extended member of the EW family: Zach Pontz, who's older brother Jared Pontz is Vice-President of Martin Elfant, Inc., our affiliated property management firm.
I love this slideshow for showcasing the business community on our block – we've called it home for almost 30 years.  Take a look, please patronize the businesses, and shoot me a comment or message for menu suggestions!
"Enclave Embraces Brotherly Love"
Posted by Paul Walsh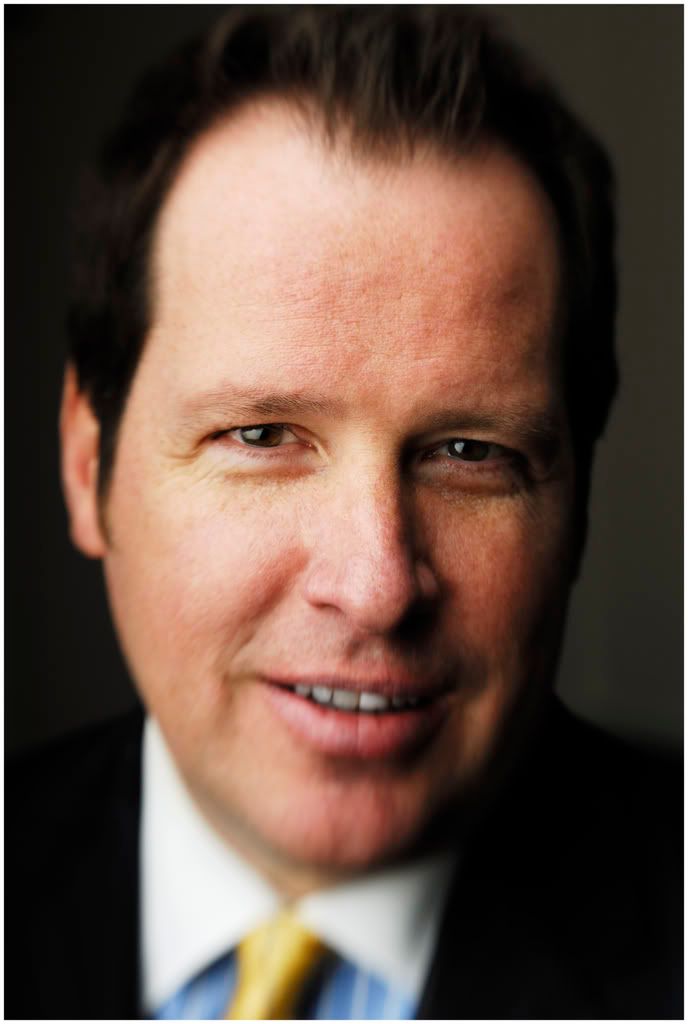 ---