Posted on: January 27, 2017
What do you like to do in your free time – besides sell real estate?
In my free time I like to see live music as often as possible. Whether it be in a small, intimate club setting or an arena rock show, live music has always been something that I've been passionate about. I also enjoy exploring Philadelphia's exploding culinary scene. There is a seemingly endless list of restaurants and bars that I have yet to visit, as new places continue to open so frequently.
What is your favorite season of the year?
My favorite season of the year is Autumn. This has a lot to do with living in/around Northwest Philadelphia. The foliage along the tree lined streets of East Falls, Mt. Airy and Chestnut Hill has always amazed me. Autumn in this area is truly breathtaking!
Tea or coffee?
Coffee. Always coffee.
What is your favorite style of house?
My favorite style of home has to be the old, stone Singles found throughout Northwest Philadelphia, in particular in Chestnut Hill and Mt. Airy. The sheer size and age of the homes are enough to impress, but most seem to have features unique unto themselves. They tend to tell a tale about the previous owners throughout the years, and I love the historic aspect of these properties.
What is your favorite on-the-go lunch choice?
I'd have to say my favorite on-the-go lunch choice is Green Soul in Chestnut Hill. They have an excellent selection of ready-to-go juices and smoothies, as well as delicious made-to-order wraps and sandwiches. I've also been known the frequent Chubby's Steaks in Roxborough, trying to cut back, so delicious!
To contact Patrick, call 609-529-4080 or email patrick@elfantwissahickon.com
---
Posted on: May 15, 2014
The Friends of the Wissahickon (FOW) is hosting a 10K race along Forbidden Drive in the northwest section of Philadelphia on May 18.  The 10K, 6.2-mile loop course begins at 9 a.m. and takes place in the Wissahickon Park, along Forbidden Drive and will pass by many historic points of interest including the Thomas Mill covered bridge, the Tedyuscung Indian statue and Valley Green Inn. The race is perfect for both the serious runner and the occasional runner/walker.
There will be awards for male and female divisions as well as various age groups. Bryn Mawr Running Co. will be doing the chip timing for the race.  The cost of registration is $40 per entrant. After May 1, it is $50. Register for the race at fowforbidden10k.org.
Funds raised from the race will assist in the continued restoration and preservation of the historic Valley Green Inn and Wissahickon Park.
Click HERE for more info!
---
Posted on: March 25, 2014
On Sunday, March 23rd Elfant Wissahickon Realtors was proud to have sponsored and participated in the North Light Madness In March 5k!
The race/walk took place on the Manayunk Towpath and all proceeds went to benefit the North Light Community Center, a staple in Manayunk for over 75 years! Its mission is to enable people of all ages and abilities in our communities, especially those most in need, to reach their full potential as productive and responsible citizens through initiatives that support and enrich children, teens, and families.
---
Posted on: March 20, 2014
Philadelphia has always been a world class city. For many years it has thrived in the areas of arts and culture, historical significance and architecture. However, until recently, Philly has never been known as a culinary hotbed.  Sure, there were a few heavy hitters, but nothing like it's current offerings. These days, it seems Philadelphia gives cities like Chicago, New York and San Francisco a run for their money in edible excitement. We are a city of neighborhoods filled with BYOB's, Iron Chefs and Ethnic Delicacies.
Mt. Airy is a lovely and diverse neighborhood northwest of downtown Philadelphia. In addition to some beautiful and large old houses and lush, tree-lined streets, Mt. Airy has some great boutiques, excellent taverns and a wide variety of food options. Below are some you should check out!
ETHNIC:
Bacio Italian Restaurante: (Italian) "For real home made Italian dinners, lots of seafood, steaks and vegan foods. Gluten free per request. My grandmother made food from love, she never left the kitchen; come and see us cook for you in our open kitchen and taste the love."
Mi Puebla: (Mexican) "Authentic Mexican Cuisine in the heart of Mt. Airy."
Avenida: (Latin American) "We invite you to indulge your taste buds in the bold Latin American flavors and tantalizing cocktails that we serve at Philadelphia's award-winning restaurant, Avenida. Set in a historic Mount Airy home built in the 1700s, patrons will sit by the stone fireplace or on the romantic outdoor porch sipping margaritas and sampling Chef Edgar's signature guacamole with homemade tortilla chips and salsa. Stop by for dinner tonight to sample the award-winning delicacies that he and wife and partner Chef Kim Katz Alvarez have prepared.
Tiffin: (Indian) "Fresh, healthy and nutritious Indian and Asian food delivery to the location of your choice. The service has been modeled after the famous meal delivery service of Mumbai, India. Eat in BYOB as well"
Jyoti Bistro: (Indian) "Over thirty years ago, working in her home kitchen, Jyoti and her husband Vijai Gupta, dreamed of bringing the taste of fresh Indian cooking to homes across America. Using all natural ingredients, they soon started Jyoti Natural Foods which quickly became one of the first companies to make Indian cuisine for grocers nationwide and bring their kitchen flavors to your cupboard. Weaver's Way Co-Op became one of the first grocers in Greater Philadelphia to carry their products. Having developed a robust variety of ready-to-eat for retail sale at stores including Whole Foods, as well as vegetarian entrees for several major airlines, Jyoti was ready to bring her recipes to the restaurant world. Today, that taste comes to Mt. Airy with Jyoti Indian Bistro. Jyoti Indian Bistro offers fresh and healthy Indian foods—with many gluten-free and vegan choices—every day with a rotating set of weekly specials. Eat-in or take-out or take home enough in our 32 oz. containers for a house party!"
PIZZA / CHEESESTEAKS:
Earth Bread + Brewery: (Tavern) "Flatbread pizza baked in a wood burning oven. Four house drafts along with seven 'guest' taps. Great selection of wines by the glass, including wine on draft."
Mt. Airy Deli: (Deli / Sandwiches) "Mt. Airy Deli has been a staple in the Mt. Airy community for nearly 15 years. At the early age of 14 the founder Abdul–Raheem Thomas knew that he wanted to create a sandwich that was so good people would say that's the best sandwich I ever had. Abdul put his dream to the side while working for various other companies in the food service industry. One day Abdul decided to pursue the dream he had 20 years earlier to open a hoagie and steak deli and that's exactly what he did. With the blessing of his family Abdul took a leap of faith and opened Mt. Airy Deli at 7AM on August 8th, 1995 right in the heart of Mt. Airy (on the corner of 7200 Devon Street). Since that morning Mt. Airy Deli has been making the best hoagies and steaks in Mt. Airy. And if you don't believe it you should give it a try."
MISCELLANEOUS:
McMenamin's Tavern: (Tavern)  "Ever so "loud" "when the Eagles are on TV", this old-school Mt. Airy hang is a "true neighborhood pub" that's flexible enough to work for "getting together with colleagues", "a date" or "just relaxing in the early afternoon" over a pint and a "casual meal"; it's "not the place to go to if you're into decor", but it is worth patronizing if you appreciate "polite" service and a "friendly" crowd."- Zagat.
Chef Ken's Café: (Southern / Soul Food) "Fantastic Soul Food."
Wine Thief:  (American Eclectic) "Wine Thief's seasonally inspired menus feature local products from neighboring farms and vendors including grass fed beef and fresh produce from Lancaster county and a selection of local wines and beers from as close to home as Fort Washington. The bar uses fresh juices and produce creating signature as well as classic cocktails that stand apart. We strive to provide an exceptionally comfortable, affordable, and delicious dining experience for all ages and every occasion. Style of service is casual while being professional. "
Trolley Car Diner: (American Eclectic) "Welcome to the Trolley Car Diner. Slip into a booth. Get comfy. Turn around and check out our regulars. Guys by the name of Elvis, Frank and Jackie. And gals like Audrey, Grace & Ella. Yes, it's always the 1950s in our magical little part of the world. But you don't have to be an old-timer to enjoy our delicious milkshakes and succulent burgers. Just bring a sense of fun, and some of your favorite people. And leave the rest to us."
Geechee Girl Rice Cafe': (American Eclectic) "Geechee Girl Rice Café is inspired by traditional southern rice delicacies with world influences. Featured on Diners, Drive-Ins and Dives."
Valley Green Inn: (American Eclectic) "Looking for a brunch or dinner spot to please your relatives from 7 to 70? This is it. The charming historic inn is not only a one-of-a-kind within city limits, but it is also one of Philly's most painted buildings. The menu focuses on regional and seasonal American, farm-raised and free-range meats and fowl, and locally grown vegetables when possible."
Umbria: (American Eclectic) "New American BYOB with seasonally inspired, local fare."
Goat Hollow: (Tavern) "Mt. Airy has taken kindly to the resurrection of this long-dormant pub, now transformed into a friendly American brasserie. Chef Adam Glickman, previously at  Monk's Cafe, is serving a variety of salads, sandwiches, burgers, mussels and mains to the Northwest Philly eaters who crowd the cozy dining room."
Little Jimmie's Bakery Cafe: (Diner / Bakery) "Little Jimmie's Bakery Café in Mt. Airy, Philadelphia is serving up breakfast, lunch, and southwestern specialties along with all homemade bakery goods."
High Point Cafe: (Diner / Cafe) "High Point Cafés are small neighborhood cafes, serving only the highest quality handmade patries and desserts created daily, along with made-to-order crepes and the best espresso in town."
There are also dozens of coffee shops, sandwich shops and other food options too numerous to list, and many new restaurants pop up almost daily. Bon Appétit!
---
Posted on: March 25, 2013
History:  
Erdenheim is a community in Springfield Township, Montgomery County, Pennsylvania. The primary commercial areas are located along the Bethlehem Pike. Erdenheim was laid out in 1892. It used to be known as "Heydricksdale" and simply "Wheelpump" after a local inn, but was changed to "Erdenheim" which is German for "earthly home".
Flourtown is also in  Springfield Township, Montgomery County, Pennsylvania. An ample flow of water found in Wissahickon Creek and its tributaries supported at least three local mills. It was from this industry that Flourtown took its name.  (From Wikipedia)
Boundaries: Erdenheim is bordered by Whitemarsh, Flourtown, Wyndmoor and Philadelphia. Flourtown is adjacent to the neighborhoods of Erdenheim, Oreland, Whitemarsh and Chestnut Hill.
Zip Code:  19038 and 19031
What To See / Do: The Black Horse Inn, The Springfield Mill, Yeakle and Miller Houses.
Schools:  Mount Saint Joseph Academy, St. Genevieve School, Erdenheim Elementary School, Carson Valley School.
Public Transportation:  SEPTA
 bus transportation is available in the neighborhood. 
FIND ERDENHEIM AND FLOURTOWN HOMES FOR SALE
---
Posted on: February 25, 2013
History:  William Allen, a prominent Philadelphia merchant and Chief Justice of the Province of Pennsylvania, created his summer estate and mansion on Germantown Avenue at Allens Lane in 1750, and the area eventually took the building's name, Mount Airy, as its own. Before this, the area which makes up the modern neighborhood of Mount Airy was part of two sections of the original Germantown Township (which covered all of Germantown, Mount Airy, and Chestnut Hill), Cresheim and Beggarstown.
Much of modern Mount Airy was developed in the late 19th and early 20th centuries, spreading out from Germantown Avenue and two railroad lines. Large three-story, gray-stone Victorian, colonial revival, and Norman and Cotswold-style houses and mansions, with stained glass windows and slate roofs, are situated on many of the area's tree-lined streets. They dominated districts like West Mount Airy's Pelham section, East Mount Airy's Gowen Avenue, Sedgwick Farms, and Stenton areas.
If you drive through Mt. Airy, what you see might perplex you, catch you off guard, strike you as unusual. More than one local bumper sticker claims "Unity In Diversity", and indeed, difference is the heartbeat of the place. In Mt. Airy, like almost nowhere else in the country, you can't generalize about the inhabitants' ethnicities, incomes, religions, sexual orientations, preferences in music, or even likelihood of shoveling when it snows…
This poster child of a diverse neighborhood is a refuge for the unorthodox and the ostracized, people who've broken from family, community of origin, or previous self. It is also a place for the aesthetically betwixt and between, those who want both a yard and an easy commute to the center of town. Welcome to a neighborhood where people of just about every race, religion, class, belief system, and sexual orientation come together and play very nicely.
(From Wikipedia / O Magazine)
Boundaries: Mount Airy is bounded on the northwest by the Cresheim Valley, which is part of Fairmount Park. On the west side is the Wissahickon Gorge, which is also part of Fairmount Park.  Germantown borders the southeast of Mount Airy, and Stenton Avenue marks the northeast border.
Zip Code:  19119
What To See / Do: Ebenezer Maxwell Mansion, Awbury Arboretum, Cliveden, Wissahickon Park, More Info
Dining, Shopping and Events: Go Mt Airy
Schools:  Public: Charles W. Henry School, Henry H. Houston School, Anna L. Lingelbach School  (K-8), Germantown High School.
Charter: West Oak Lane Charter School and Wissahickon Charter School (K-8).
Private: Green Tree School (ages 6–21), Blair Christian Academy (PreK-12), Revival Hill Christian School (9-12), Islamic Day School of Philadelphia (PreK-5), Waldorf School of Philadelphia (PreK-8), Project Learn School (K-8), Classroom on Carpenter Lane (K-2), and Holy Cross School (K-8).
Public Transportation:  Two SEPTA Regional Rail lines connect the neighborhood to Center City. The Chestnut Hill West Line runs through West Mount Airy with stops at Allen Lane, Carpenter and Upsal stations, and the Chestnut Hill East Line through East Mount Airy with stops at Mount Airy, Sedgwick and Stenton stations—Washington Lane station is in Germantown across the street from Mount Airy.
The neighborhood is also served by SEPTA bus routes 18, 23 (formerly a trolley line), 53 (formerly a trolley line), H, and L.
---
Posted on: December 8, 2011
We're pleased to announce that Kelly McShain Tyree has joined our group of dedicated real estate professionals.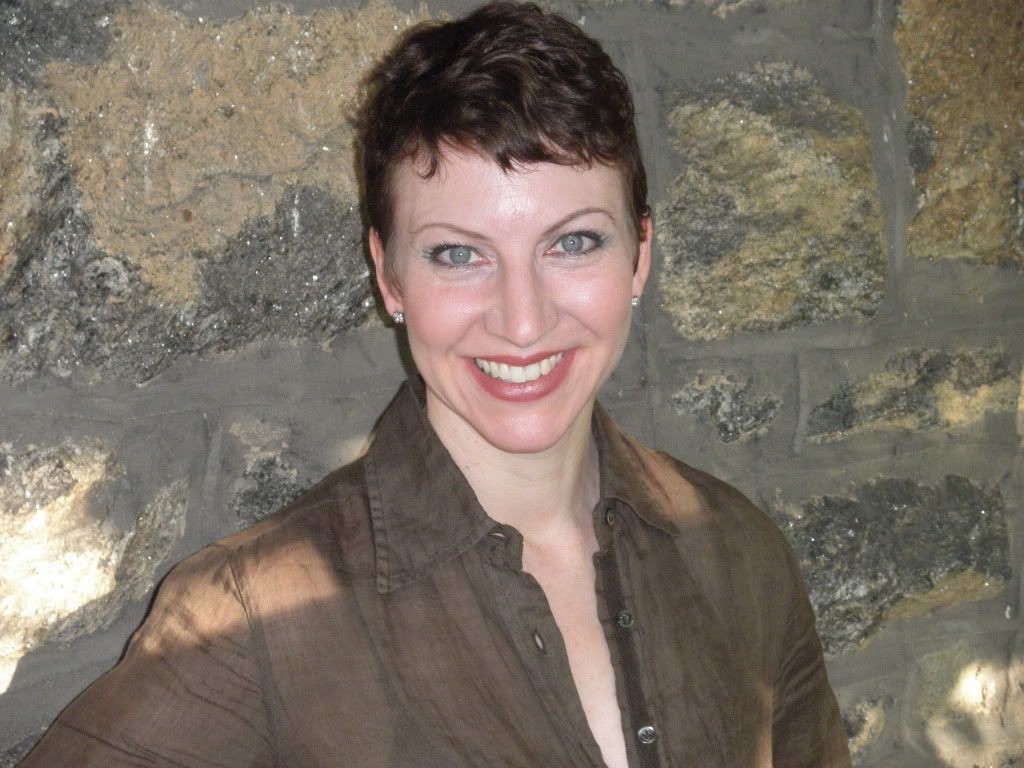 Kelly McShain Tyree loves Philadelphia neighborhoods and has a deep passion to celebrate their unique offerings, preserve and showcase their diverse architectural character and intrinsic beauty. She believes by celebrating Philadelphia's Old World craftsmanship and legacy of honoring our green spaces- we encourage renewal and community vitality throughout the City…
Along with her husband, Robert Tyree, and her brother, Devitt McShain, Kelly has restored architecturally and historically significant residential and commercial Philadelphia properties- winning an Interior and Exterior Homeowner Award from the Preservation Alliance of Greater Philadelphia for an East Oak Lane Victorian (c. 1895). As a member of the Advisory Council for the Pennsylvania Horticultural Society- she has also been working to green and beautify Philadelphia neighborhoods, gateways and corridors. Kelly is a fourth generation Philadelphian involved with real estate- her Great Grandfather, John McShain, and her Great Uncle John McShain Jr., were Master Builders in Philadelphia and Washington D.C. They built many Catholic Churches, University buildings (La Salle, St. Joe's, Georgetown), as well as the Pentagon, the Jefferson Memorial, and the Kennedy Center.
Having lived and worked in NYC and abroad as a professional Stage Actress as well as an
Interior Decorator, Kelly offers a unique and joyful perspective to her hometown City and to her clients- both to those who are selling their homes, and those who are purchasing.
Kelly can be reached at Elfant Wissahickon Realtors' Chestnut Hill office at 8039 Germantown Avenue, 215-247-3600.
Posted by Paul Walsh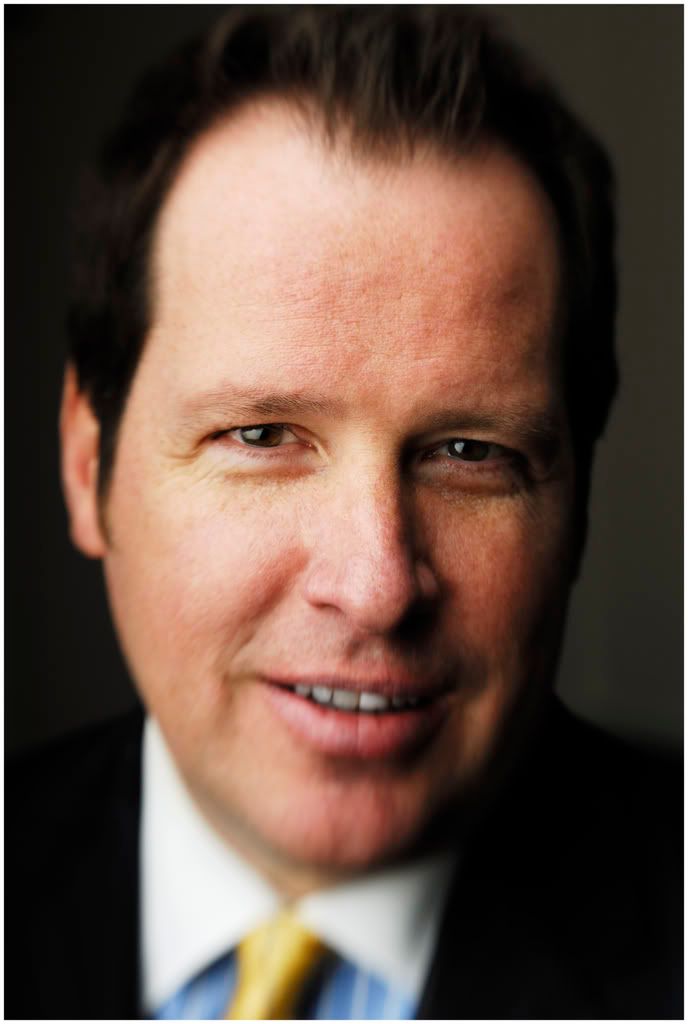 ---
Posted on: November 28, 2011
We're pleased to announce that Chris Kinka has joined our group of dedicated real estate professionals.
Before entering the world of real estate, Chris spent 32 years as a resident of Philadelphia,
six of which as an active resident of the Germantown/Mount Airy community. Professionally, Chris spent ten years as a middle school English teacher.
As a teacher, Chris came to recognize that each student was unique and needed
individualized care, attention, and someone they could trust in order for them to find
success. This understanding of how best to serve others has carried with him into real
estate.
Since moving to Mt. Airy in 2004 and then Germantown in 2008, Chris has become an
active member of the local community. He is member of Weaver's Way Coop and The
Blue Bell Hill Civic Association. He spent three years teaching at Project Learn School
and helped his wife open The Nesting House at the corners of Carpenter and Greene
Streets. It is through this involvement that Chris has come to understand the area so well.
With the help of his father, Chris significantly renovated a Mount Airy row home and the
Germantown single that he currently calls home. This experience helped him to better
understand both what a house really is, inside and out, and what it can become with a
little bit of hard work and imagination.
Through these experiences, he developed a love of serving others, a love of houses and of
the city of Philadelphia itself. It made perfect sense to become a REALTOR in Philadelphia
and help others find their place within this remarkable area.
Chris is a member of the Kugelman Team, allowing him to combine his relevant life
experiences with a veteran group of realtors. He lives in the Blue Bell Hill section of
Germantown with his wife, Jen, his two children, Shea and Sam, and a third little one the
way.
Chris can be reached at Elfant Wissahickon Realtors' Chestnut Hill office at 8039 Germantown Avenue, 215-247-3600.
Posted by Paul Walsh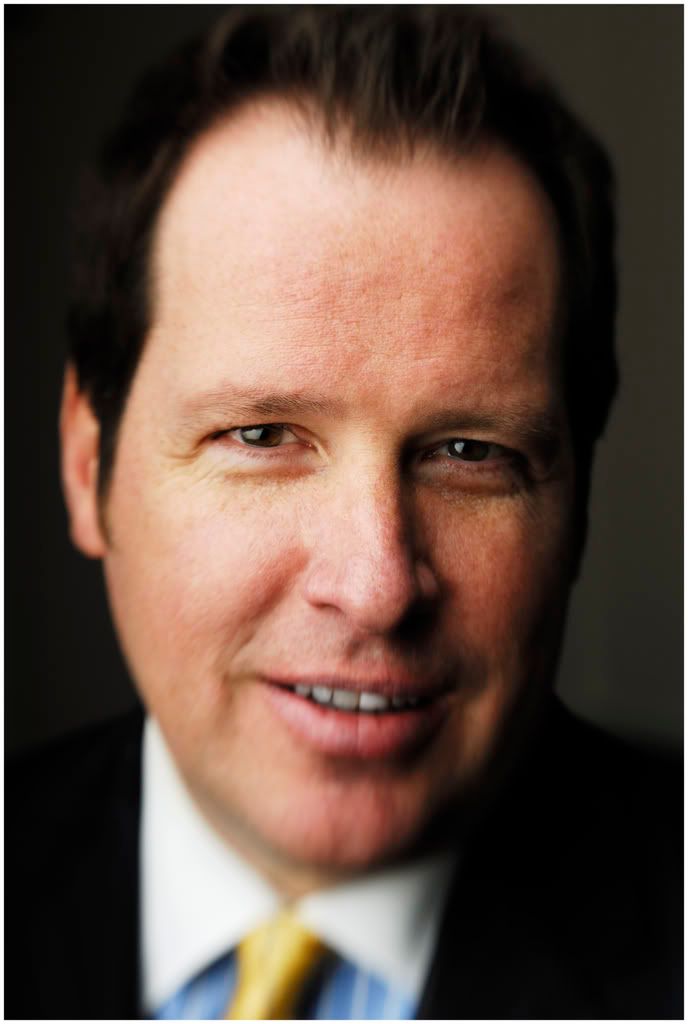 ---
Posted on: November 22, 2011
Last Thursday, Elfant Wissahickon Realtors participated in the 2011 Empty Bowl Dinner benefiting the Northwest Philadelphia Interfaith Hospitality Network (NPIHN). We sponsored the annual event and staffed the raffle tables with over 20 agents, staff and their families volunteering throughout the dinner.
The "Empty Bowl" is a reminder to attendees that not everyone has a bowl filled with warm soup to eat. However, those who participated on November 17th were treated to unlimited fresh soups, breads and desserts donated from dozens of area restaurants. This wonderful annual event raises money to advance NPIHN's mission of advocacy for homeless families. Every night in Philadelphia, 1,000 children go without a meal or a place to call "home." NPIHN's program, through 30 local congregations, provides emergency and transitional housing, and supportive services in a "safe and child-friendly alternative" to public shelter settings.
This year's dinner was attended by over 1400 people, raising $15,000 for this wonderful organization. Elfant Wissahickon Realtors was proud to be a part of event.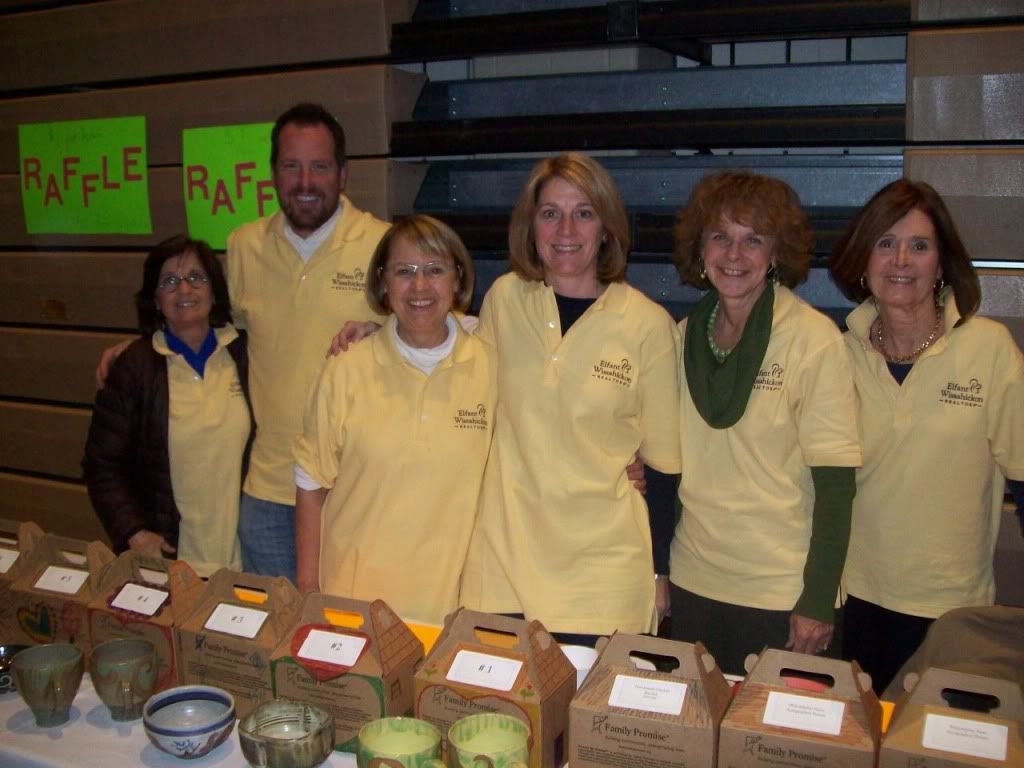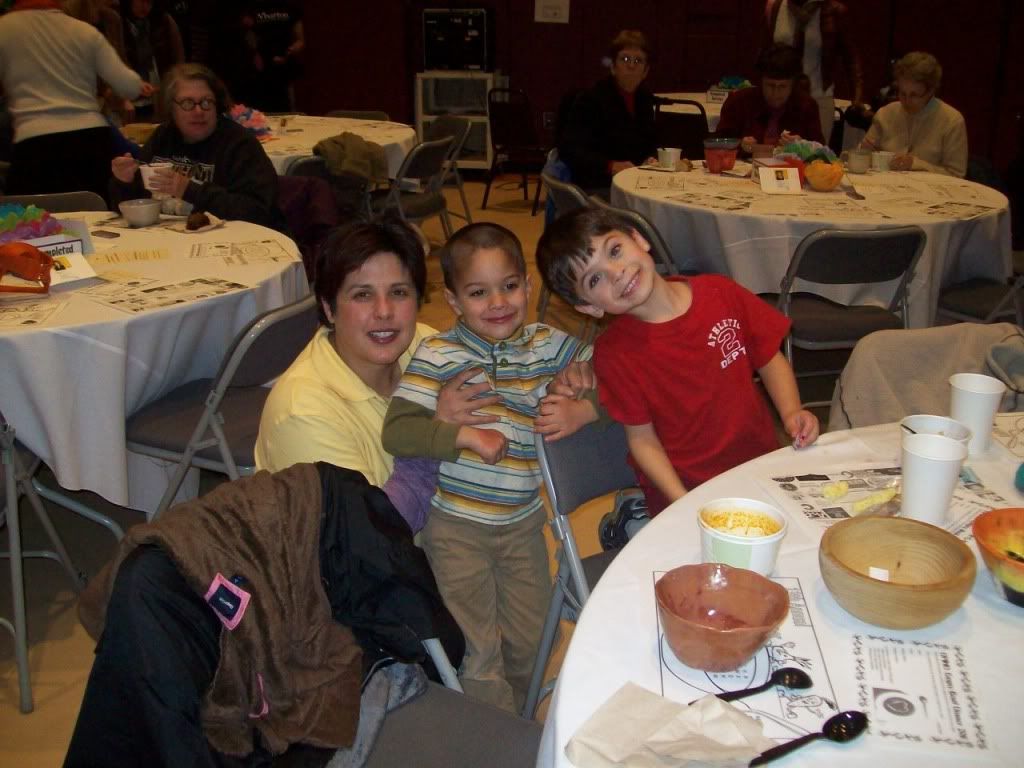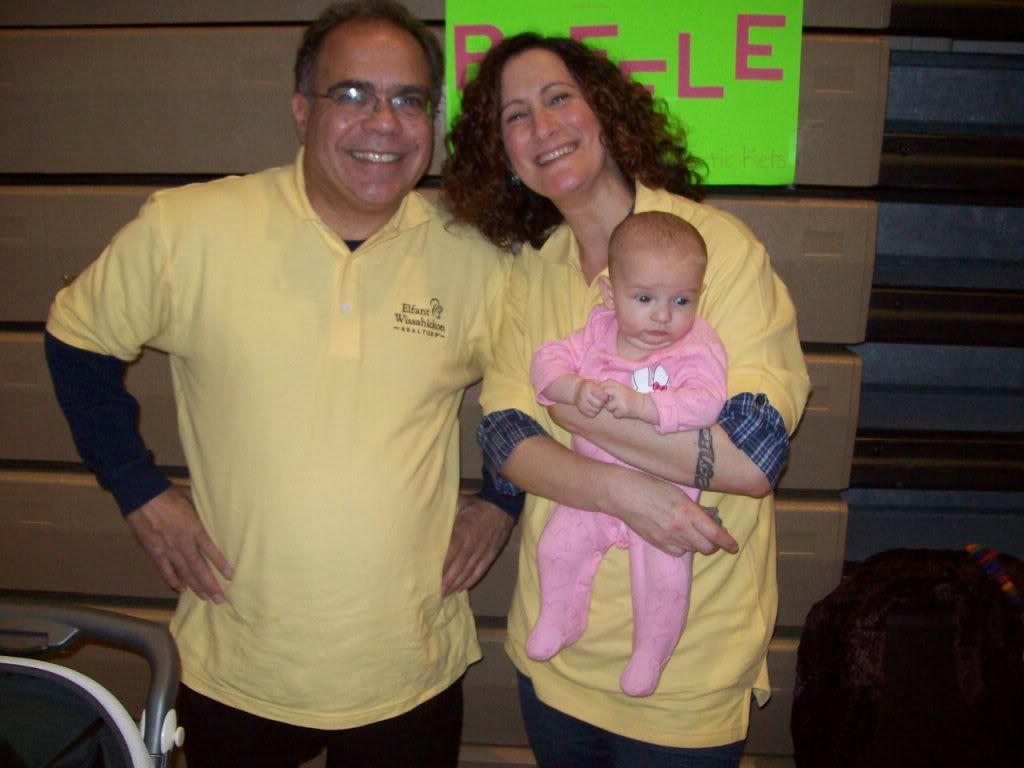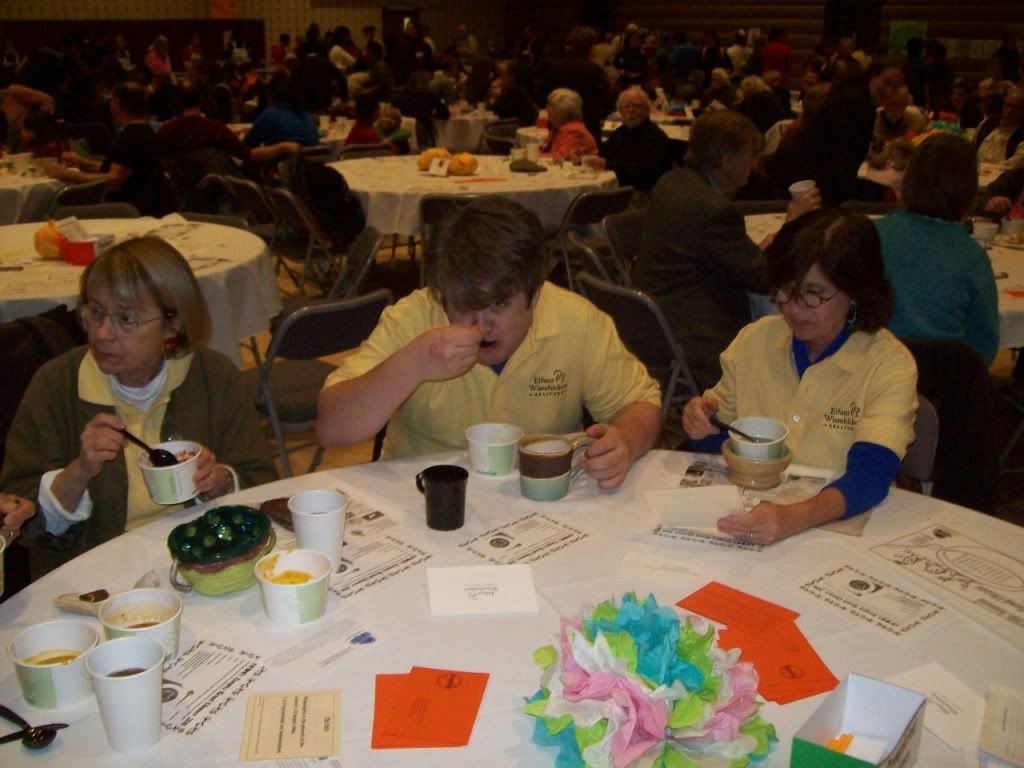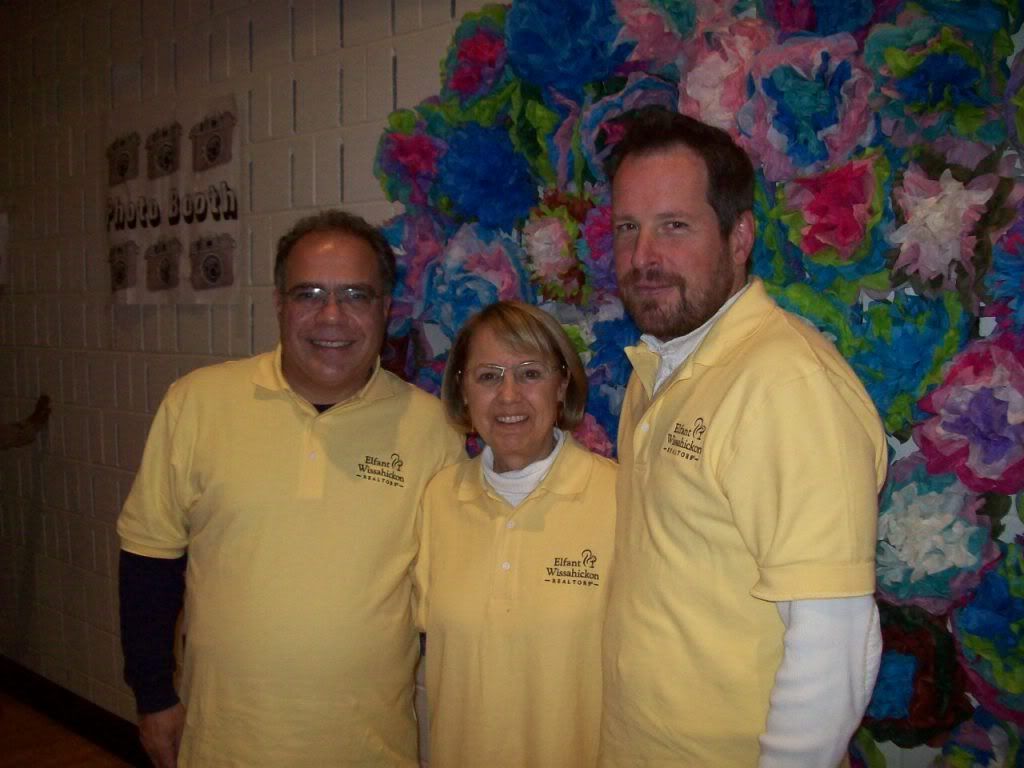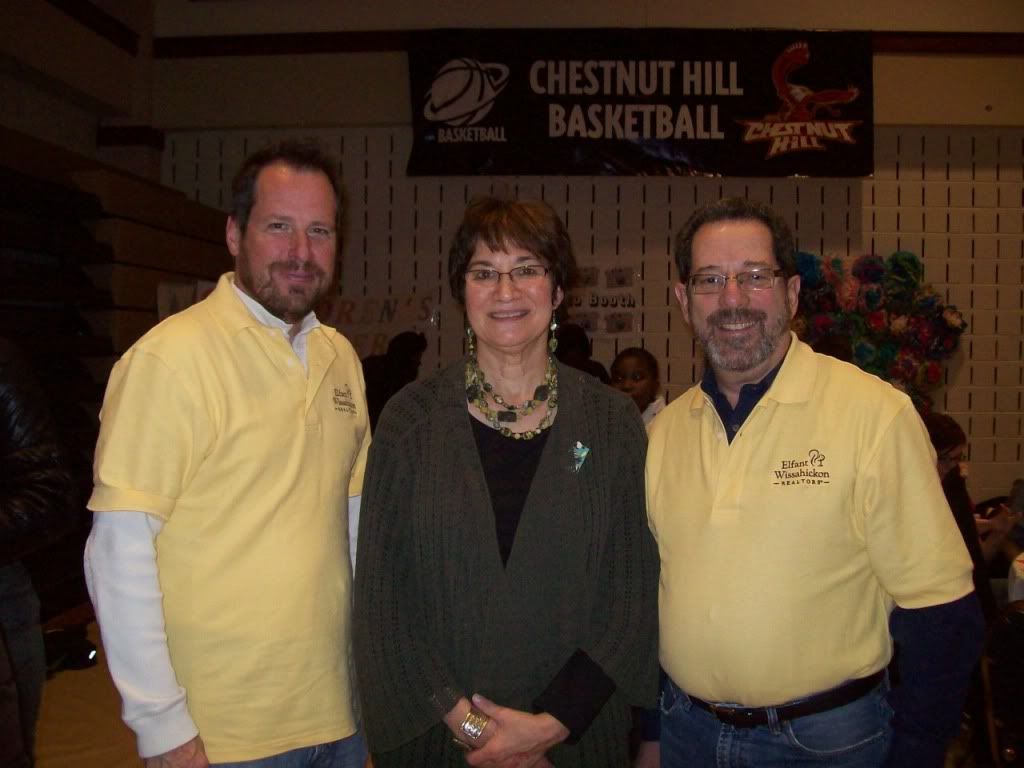 ---
Posted on: October 19, 2011
We're so pleased to announce that Wendy Schwartz, Tamika Nealy-Farmbry and Sara Stewart have joined our group of dedicated real estate professionals.

The Wendy Schwartz Team is thrilled to provide its clientele with exceptional service and professional guidance through the major life transition of buying or selling their home.  They have experience servicing northwest and center city Philadelphia, Montgomery County and the Main Line.
Wendy Schwartz has been helping buyers and sellers for over seven years.  A lifelong resident of northwest Philadelphia and its suburbs, she received her Bachelor's degree from Clark University in International Development and her Master's in Social Work from the University of Denver.  She believes she uses the systems of social work everyday in her business, integrating the process on an emotional, spiritual and intellectual level.  Her honest approach helps her clients achieve their goals quickly, from preparing houses for the market to teaching buyers to navigate through house selection, inspections, mortgage applications and closing.
Wendy lived in Latin America working in public health and community development, and speaks fluent Spanish, enabling her to provide bilingual services.  She worked for several years with Congreso de Latinos Unidos.  In 1999 she married Ben Barnett, founder of Media Bureau Networks and the Philadelphia Independent Film Festival.  They recently moved from Mt Airy to Glenside, where they lived with their three children, Isadora, 10, Cecelia, 8, and Judah, 4.  Her family has a long history of community involvement that includes contributing as benefactors to the Friends of the Wissahickon and the Philadelphia Theatre Company, members of the Germantown Jewish Centre and Friends of the Houston Playground.
Tamika Nealy-Farmbry entered the real estate business over ten years ago, and has experience on both the selling and administrative sides of real estate, enabling her to manage transactions with expertise.  Tamika's work ethic, organization and marketing skills serve clients especially well.  She ensures that Buyers and Sellers understand each step of the process.
She and her husband, a Philadelphia Police Sergeant, are lifelong residents of Mt Airy.  Tamika earned her Master's degree in Strategic Leadership from Neumann University, and started a long career of involvement in the Historical African-American fraternity and sorority system, currently a member of the Omega Omega Graduate Chapter of the Alpha Kappa Alpha Sorority, Inc.  Her participation in leadership and professional organizations extends to membership in the NAACP, National Association of Women Executives and Wives Behind the Badge.  Her love of learning leads her to continue her education, earning prestigious real estate professional designations, including Certified Residential Specialist, Accredited Buyers' Representative, and Seniors' Real Estate Specialist, and Tamika is currently at Temple University attaining her Associate Broker's license.  Tamika and her husband, Aaron Farmbry, have two children, Aaron, 16 and Tiyana, 15.
Sara Stewart works diligently to help Buyers find their home.  Her clients benefit from close attention to detail and constant communication.  She and her family are lifelong residents of the northwest, with strong roots in the community and a thorough knowledge and appreciation of its neighborhoods.
Sara graduated from Springside School and Chestnut Hill College, and currently serves as Vice-President of Real Estate and Maintenance at The Stagecrafters Theater.  Her artistic background includes a BA in Art History, a passion for photography, theater and the violin, and her strong aesthetic sense increases her enjoyment of showing houses and preparing them for the market.  She is a loyal advocate for her buyers and sellers and a knowledgeable resource for them throughout and beyond the transaction.
She and her husband Rick, an architect with JKR Partners, LLC in center city, live in Mt Airy with their 18 month old son Alec.
Wendy, Tamika and Sara can all be reached at Elfant Wissahickon Realtors' Chestnut Hill office at 8039 Germantown Avenue, 215-247-3600.
Posted by Paul Walsh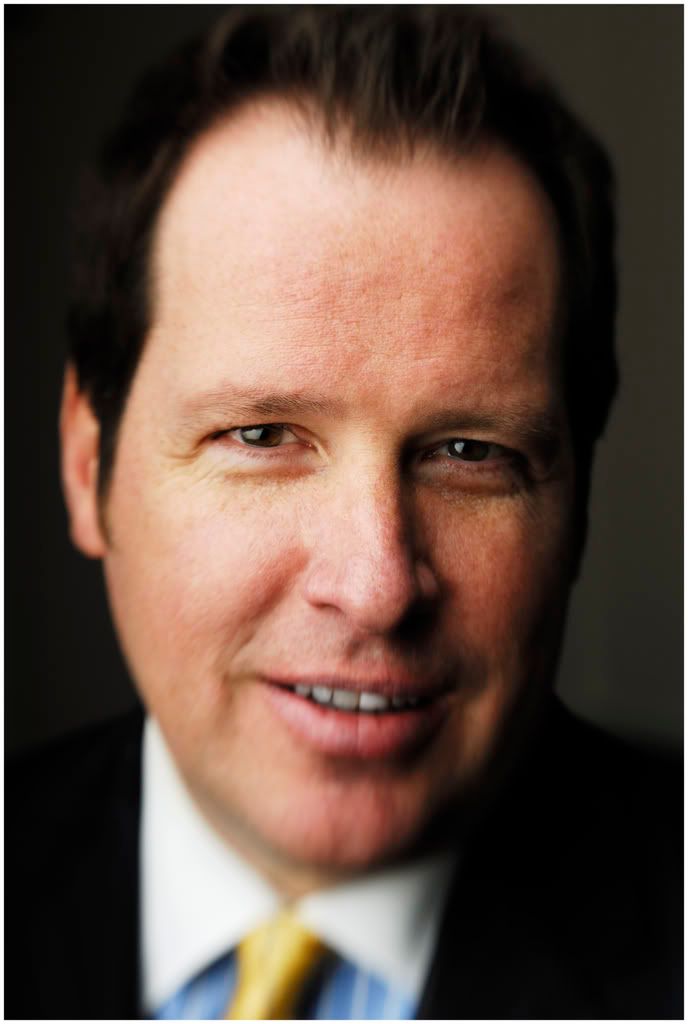 ---